IAMTech.com
Maintenance & STO, Planning & Execution software vendor - IAMTech.com
Companies have identified improving Work Management, Maintenance Planning and Scheduling as priorities; however, improvement often requires capabilities outside those delivered by traditional EAM, ERP, and CMMS solutions.

IAMTech provides these capabilities with proven software and best practice, designed to optimize Maintenance, Shutdown, Turnaround and Outage ROI.

Our software is used by companies such as Shell, INEOS, Altrad, SBM Offshore, Sadara Chemicals, CF Industries, UPM and many more.
Currently, energy giant Shell is rolling out IAMTech's iPlan software globally as their approved turnaround planning and execution tool.
Unlike our competitors, we publish our pricing on our website for all customers to see. Combined with our decades of experience, successfully delivering software internationally, IAMTech brings value rarely available to industry.

Our SOLUTIONS
Our products include software products for maintenance, shutdowns, turnarounds, outages, permits and isolations, and asbestos management.
Our software is:
Created by IAMTech technical resources who understand the real-world challenges because they have worked in industry for companies like Huntsman, DuPont, ICI, Enron, SABIC & Sembcorp
Simple to use: our software is created to enhance your existing business process with a simple's software process, using a long tried and tested workflow
Unlike our competitors, we are happy to publish our pricing on our website, providing you with an equivalent solution at a significantly lower cost, half that of our next best competitor
IPLAN
iPlan has been built specifically to manage turnarounds and maintenance. It integrates with your ERP and scheduling tool and is used by leading oil, gas, chemical, mining and power industries asset owner operators.
It is available in three variants:
iPlan STO: for planning, executing, and reviewing shutdowns, turnarounds, and outages
iPlan Maintain: for planning and executing reactive, preventive, routine, and planned maintenance
iPlan Ultimate: for managing both a) STO processes & b) reactive, preventive, routine, and planned maintenance, all in one software tool!
WHO SHOULD USE IPLAN?
Organisations with:
Complex plant shutdown, turnaround and outage management requirements
Complex maintenance management requirements
Organisations looking for:
A solution capable of planning, executing and reviewing complex events
A solution that is compatible with existing ERP and scheduling tools
A solution suitable for high hazard industries and environments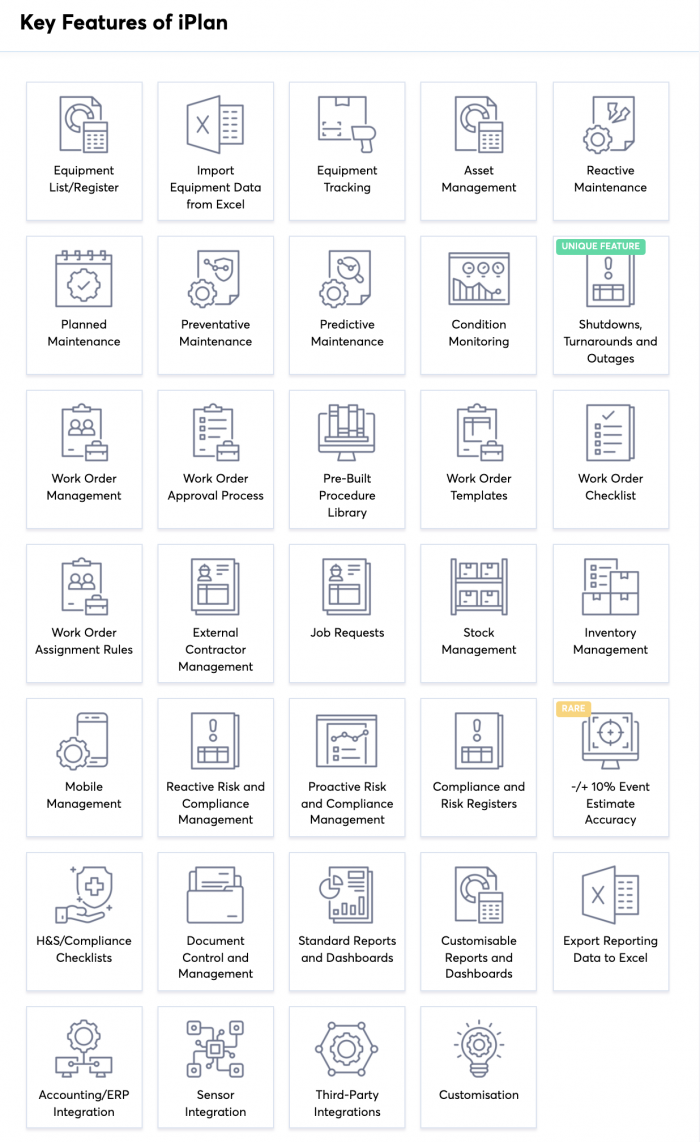 OTHER SOLUTIONS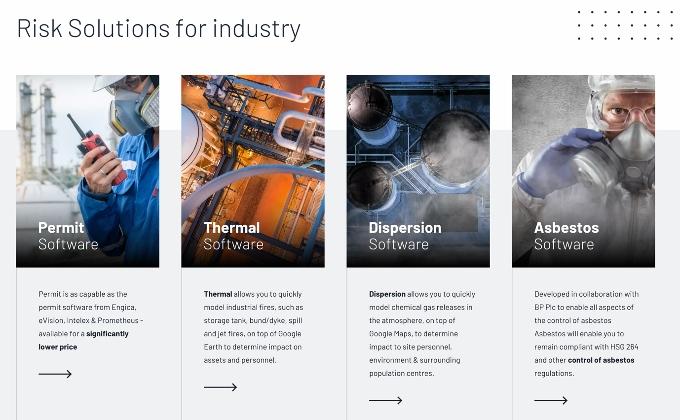 CASE STUDIES
Discover what our customers are saying about IAMTech and the solutions we offer at https://www.iamtech.com/case-studies
ABOUT IAMTech
Founded in 1973, IAMTech have almost 50 years of industry experience and we are proud to remain one of the last independently owned industrial software vendors in the world.
Find out more or book a demo at www.iamtech.com today!
Partner Type:
Corporate Partner