Training for our Teams, Primavera Experts and Practitioners for Newsletters
Dear Members,

In this Newsletter- Guild Training, End of Lifetime Guild Offer, Business Offer, Planning Planet Partners, calling all Primavera Vendors...
GUILD INFORMATION
Thank you to the many who contacted us about our first training course. We are pleased to say this is now organised for February in London, England with a three - day duration.
Just to re-iterate, GLOBAL KNOWLEDGE is delivering this course and it is for the PREPARATORY LEVEL... PLANNING and SCHEDULING.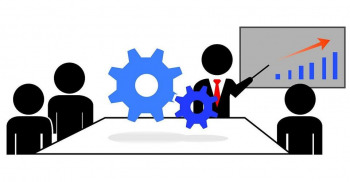 NOW, we are using this training session for feedback on the overall course and how they address the Guild's 20 Key Learning Points in regard to Managing Project Controls, Scope, Planning & Scheduling and also Managing Project Progress and we will be informing you when this is available.
PROJECT CONTROLS TRAINING... in both PREPARATORY and COMPETENT level will be delivered by GLOBAL KNOWLEDGE with their GLOBAL DELIVERY OPTIONS.
REMEMBER TOO... all the training is based on the GPC CaR which is downloadable for Guild Members in its' entirety and here is some bad news - the GUILD have informed us that lifetime membership offers will cease on the 31st of January. So APPLY NOW!
GLOBAL KNOWLEDGE ARE SEEKING TRAINERS from our community - apply at admin@guildofprojectcontrols.com either as a company or individual contractor. Project Controls expertise is obviously ESSENTIAL!
Now, needless to say the Guild is also seeking experienced staff or contract practitioners who wish to work as trainers for the levels of ADVANCED, EXPERT and FELLOW across our disciplines : Planning and Scheduling, Cost Management , Forensics and of course PROJECT CONTROLS... enhance your business be part of a worldwide training delivery organisation - MEET NEW CLIENTS.?
PLANNING PLANET NEWS
May we draw your attention to three things:
(ITEM 1) Better Newsletters...
If you wish to help us shape future newsletters by gathering and proposing great planning and project controls information from around the internet and our community for newsletters then please do get in touch as we want to make future newsletters more practitioner-facing and less advertisement-facing.
Contact PPAdmin@planningplanet.com
(ITEM 2) Cost Data...
Our partner Compass International is launching its' 2017 cost manuals go to: Compass International Inc and see contents and availability of The Cost Book.
(ITEM 3) Primavera Skills...
Planning Planet has over HALF A MILLION HITS a year on PRIMAVERA information. We would therefore like to run a selected directory of PRIMAVERA partners for the benefit of the practitioners.
We will make this very attractive to those that wish to ADVERTISE their PRIMAVERA SKILLS or SERVICES to our global members.
Contact PPAdmin@planningplanet.com for more information - literally, this is a global opportunity to find new clients plus an opportunity for the practitioners to find new help!
Once again admin@guildofprojectcontrols.com for all things GUILD ppadmin@planningplanet.com for all things PP!
We look forward to your response to the contents of this newsletter.
PP and GUILD team.
To unsubscribe please email PPAdmin@planningplanet.com and we will remove you