Synchro
Synchro delivers innovation technology, designed to serve the construction delivery team, everyday, in real-time.
In 2001, UK company Synchro Ltd began software product development on its construction simulation and task management solution. With a proven history of delivering impressive improvements in construction project software, it offers users a genuinely different approach by synchronising design, scheduling, supply chain management, risk management and earned value measurement.
About Synchro
"The world's most advanced 4D system is produced by Synchro." -- 2008 BIM Revolution: Centre for Process Innovation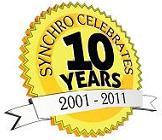 Synchro has a track record of delivering innovative services based on its own technology for construction project clients throughout the UK and in 2007 a new direction began with worldwide distribution of its third generation software product line focused on creating a sustainable user community.
Since October 2007 we have produced over 10 major releases in support of our users' feedback and in late 2010 we begin shipping our fourth generation product line focused on expanded interoperability, advanced data management, and the seamless support for the super-sized construction models.
We are constantly evolving our software so that we are always where our customers need us to be.
"It's important to remember that our journey to Synchro started with an unwavering commitment to enable key business principles and management techniques for project delivery: these include project optimsation, the elimination of waste, delivery collaboration and information transparency," said Synchro CEO, Tom Dengenis.
In the late 1990s Sir John Egan in his work, entitled Rethinking Construction, argued that these principles and management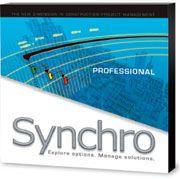 techniques could successfully cross-over from other industries to serve the project delivery demands of the construction industry. Sir John's vision became more of a reality when Synchro shipped its first global release at the 24th Annual Primavera User Conference in Orlando, Florida on October 2007, where we attended as Primavera's newest Technology Partner Member.
Today, Synchro has technology relationships in the form of technology development agreements with Oracle Primavera, Google, Autodesk, Objectivity, Asta, TechSoft3D, Kubotek and Agilis.
These strategic relationships offer to our customers the right ingredients to leverage existing software investments and extend benefits beyond information silos, which commonly exist between well-formed, industry processes.
Synchro's product line has a deep, steadfast commitment to enable an integrated project process around the four key elements of construction product development, project implementation, partnering with the supply chain and production of components.
In keeping with Rethinking Construction's vision with Synchro as part of your delivery process: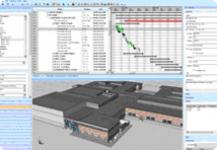 "Sustained improvement should then be delivered through use of techniques for eliminating waste and increasing value for the customer."
Our aim is clear: to deliver software which serves the construction delivery team and survives the dynamics and demands of the construction industry.
We see construction as a series of problems to be solved. Our software goes right to the heart of that challenge -- enabling users to explore options, manage solutions and optimise results.
Press Enquiries.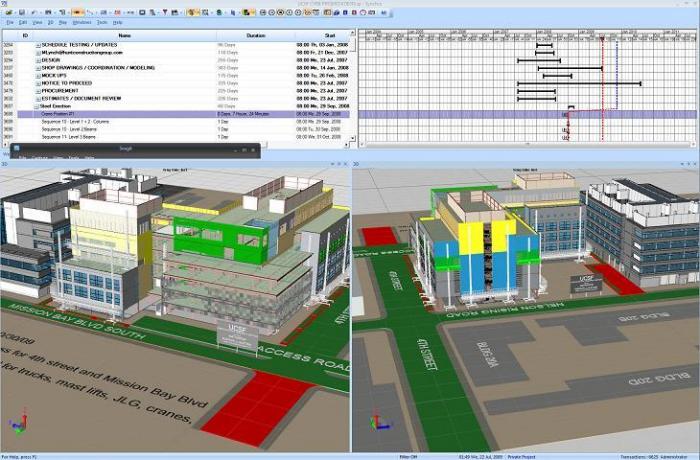 ---
PP Market Place:
Asta Powerproject: A comprehensive product suite with the flexibility to meet the varying needs of everyone involved in running projects (Software) Read more...
---