Tips on using this forum..
(1) Explain your problem, don't simply post "This isn't working". What were you doing when you faced the problem? What have you tried to resolve - did you look for a solution using "Search" ? Has it happened just once or several times?
(2) It's also good to get feedback when a solution is found, return to the original post to explain how it was resolved so that more people can also use the results.
Working with phases (summary tasks) n Spider
Vladimir, Rafael,
I am looking now at phases and I have the following few questions:
Question 1
I could not find any function similar to "Indent" or "Outdent", available in MSP or Asta. I only found "Convert to Phase". Hence the only way I found to Indent or Outdent is to cut Activity or Phase and then to Paste it (One Level Lower or to The Same Level). Is it correct?
Question 2
I never managed to create the following structure in Spider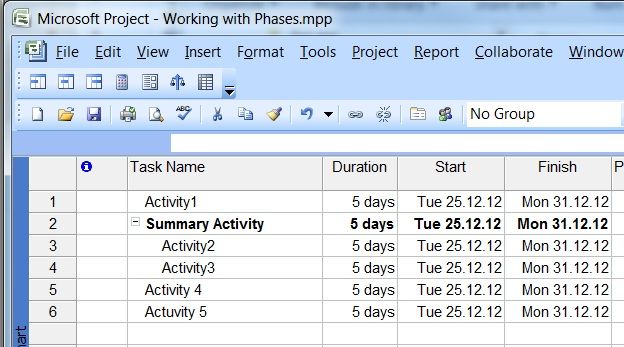 In Spider Summary Activity always gets inserted to the bottom of the list. In another words in Spider only the following is possible: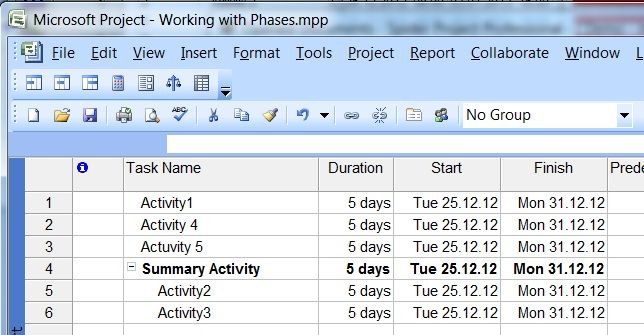 Did I miss something or this is an expected behavior?
Regards.
Evgeny