Regional Representatives
Regional Representatives
This is the Planning Planet user-network titled Regional Representatives, please feel free to post questions and discussion to the other members of this group.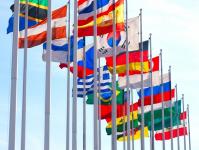 Our aim at Planning Planet is to create a representation network that is truly passionate about project planning and controls. This will morph into the Regional Guild Offices run by Regional Guild Officers.
We are fortunate to have some exceptional representatives (real planners) already. To become a Regional Represenatvie you will be passionate about your profession and will be keen to share that enthusiasm with others in your Region.
A key role Regional Representatives play will be to increase community interactions locally. By becoming a Regional Representative, and later perhaps, a Regional Guild Officer you will play a massive role in shaping this direction of the Guild and planning, scheduling and project controls on a local basis.
If your keen to get involved please let us know by contacting rebecca.hardman@planningplanet.com