Vladimir, Rafael,
I am looking now at phases and I have the following few questions:
Question 1
I could not find any function similar to "Indent" or "Outdent", available in MSP or Asta. I only found "Convert to Phase". Hence the only way I found to Indent or Outdent is to cut Activity or Phase and then to Paste it (One Level Lower or to The Same Level). Is it correct?
Question 2
I never managed to create the following structure in Spider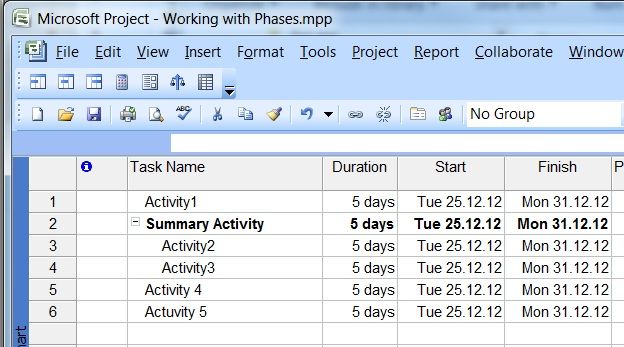 [1]
In Spider Summary Activity always gets inserted to the bottom of the list. In another words in Spider only the following is possible: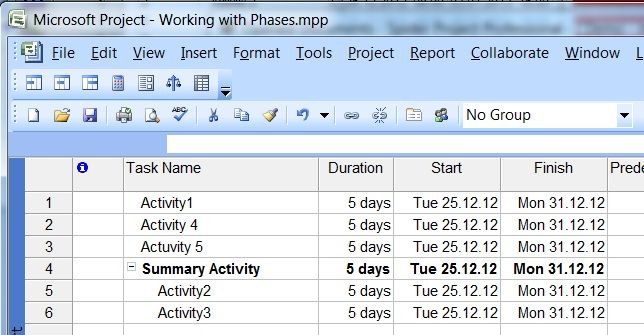 [1]
Did I miss something or this is an expected behavior?
Regards.
Evgeny