Tips on using this forum..
(1) Explain your problem, don't simply post "This isn't working". What were you doing when you faced the problem? What have you tried to resolve - did you look for a solution using "Search" ? Has it happened just once or several times?
(2) It's also good to get feedback when a solution is found, return to the original post to explain how it was resolved so that more people can also use the results.
User Defined Field Column Name become gibberish if not wriiten by ASCII characters
Hi all!

I am using Primavera P6 15.2.0 for quite a while and one specific bug is always irritates me.
When I create a User Defined Field(UDF) and name it with not by ASCII characters but some Unicode characters (Cyrillic for example) everything is normal until I reboot Primavera. After rebooting the column name of this UDF always looks as some jibberish text (see screenshot). I can manually return the old Name, but I have to do it every time I open the Primavera. It is not a big problem to me, but it is a problem for other people who are not such expirienced users as I am and who don't know English good enough to name UDF Name by English and still understand its meaning. And they also have to return the old name of the UDF every time and it takes time.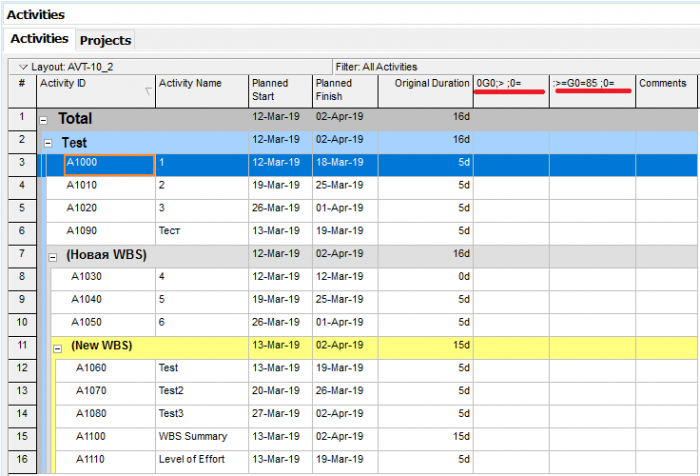 In order to return the true name of the UDF Column I have to go in "Columns" -> "Edit Column" and click "Default" button. And I have to do it everytime for each UDF column I need.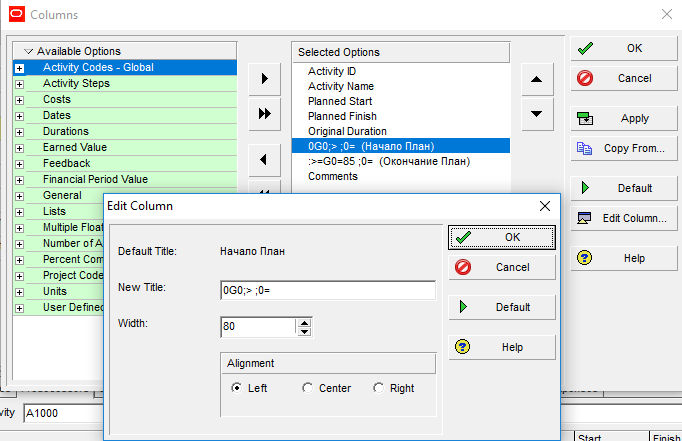 As a Software Engineer I understand that the problem lies in failing Unicode(UTF-8) - ASCII conversion when Primavera tries to save the UDF name value in the database.
And maybe it was fixed in some new versions of Primavera P6, but I can't update it right now for some reasons.
The question is: is there some solution to fix it without updating Primavera???
Sincerely yours,
Abrosimov Valerii