Tips on using this forum..
(1) Explain your problem, don't simply post "This isn't working". What were you doing when you faced the problem? What have you tried to resolve - did you look for a solution using "Search" ? Has it happened just once or several times?
(2) It's also good to get feedback when a solution is found, return to the original post to explain how it was resolved so that more people can also use the results.
Excel-like features of Spider
Vladimir, Rafael,
In one of my questions about MSP, Vladimir answered, that it is very easy to implement Excel-like features in Spider.
But so far I could not find how to do it.
How would I achieve the following: say I have several Project-level parameters, and I want durations of some (but not all) of the activities to be dependent on these parameters, based on certain formulas?
So, if I would do it in Excel, I would do something like this: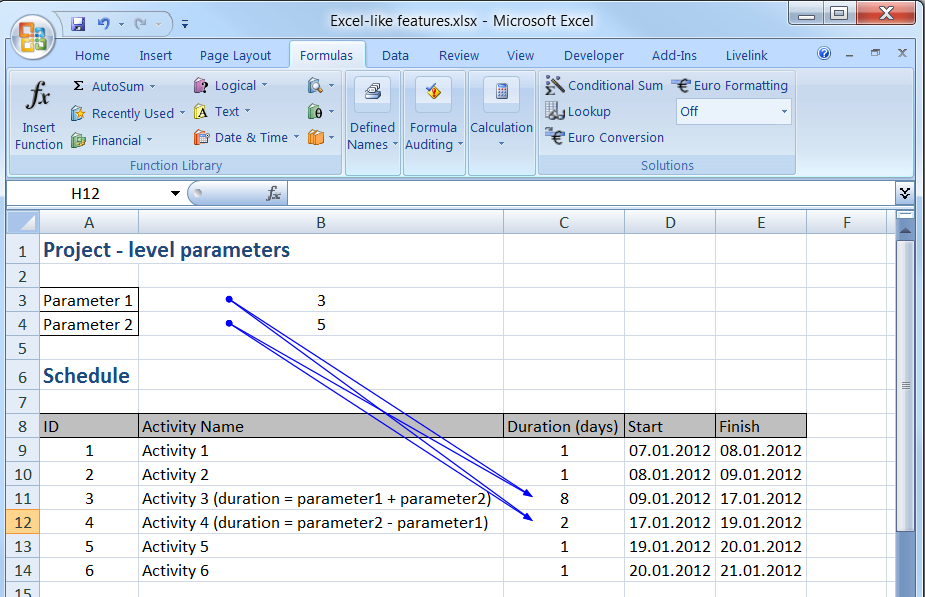 Regards.
Evgeny