Has your question already been answered?
Get a quicker response; before you post, why not search to see if it has already been answered
Do you understand links in a PDM Schedule?
Many schedulers build PDM networks that calculate the effect of a change incorrectly! Use the wrong combination of links and the effect of shortening a critical activity is a delay in the overall schedule.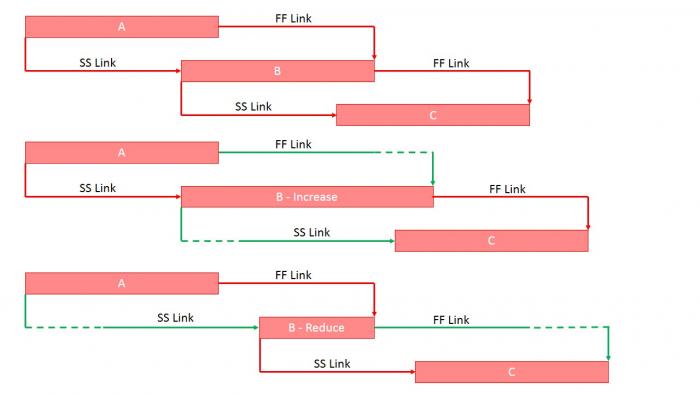 This post looks at five logical constructs that generate illogical outcomes from a changed duration: https://mosaicprojects.wordpress.com/2016/06/12/critical-confusion-when-activities-on-the-critical-path-dont-compute/