Tips on using this forum..
(1) Explain your problem, don't simply post "This isn't working". What were you doing when you faced the problem? What have you tried to resolve - did you look for a solution using "Search" ? Has it happened just once or several times?
(2) It's also good to get feedback when a solution is found, return to the original post to explain how it was resolved so that more people can also use the results.
Cost Accounts Data for multiple projects
Dear All,
I have developed a Cost Account Dictionary (Budgetary Heads), that I have to use for Accounting Software of my Enterprize. I am working at a Program Level and want to Develop a Report of Annnualy Funds Requirement by All Projects by using Resource Assignment Layout. What I get is shown in Pic below: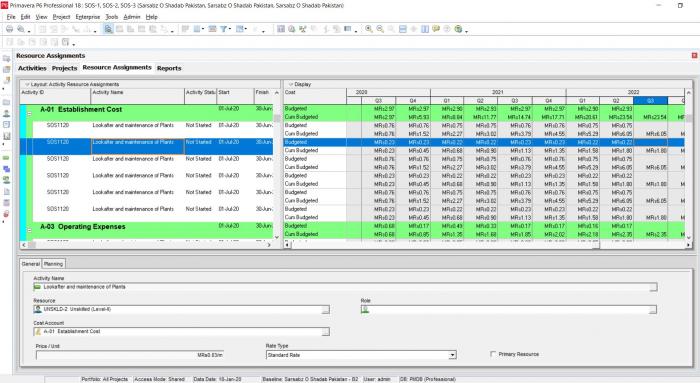 But I want to collapse the data for projects only not at lower level (activity Level). Can any one help what should i do.