TILOS News - Tailored project management features for Heavy Civil Works

Time-location planning software for managing linear construction projects; infrastructure projects in Road, Rail, Tunnel, Pipeline Industry
Earth movement is one of the biggest cost drivers in heavy civil projects such as highway construction. TILOS, a time-distance based planning tool, is an excellent choice to effectively plan and manage the movement of material in these types of projects. Standard Gantt chart based project management solutions, on the other hand, are not designed to plan and control the movement of distance based quantities in these projects.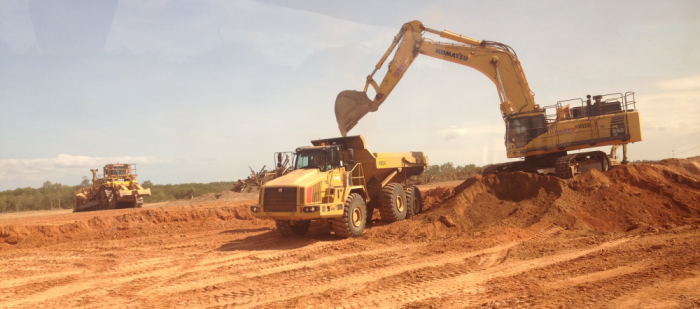 Based on geotechnical and survey data, TILOS monitors the different types and quantities of soil along the alignment and creates the mass balance curve with section based transport units. This enables the planner to interactively optimize material movement and reduce cost.
The resulting mass haulage plan shows: distance transport units, production rates, needed equipment, staff and fuel consumption. In TILOS, the resulting histograms in time and distance highlight the flow of material.
During project execution, the actual quantities are reported and the performances against the planned values are measured on a daily or weekly basis. TILOS enables the project team to monitor and control the production rates and the impact on project durations.
TILOS is more than just a graphical visualization of a schedule in time distance or time location format. It provides many industry specific functions that assist planners and engineers to quickly develop and communicate their project plans in a format that is readily understood by the entire project team! The investment in TILOS is easily recovered on the first project by optimizing the usage of expensive heavy civil earth moving equipment.
Read more: TILOS Mass Haul Planning | TILOS Homepage | TILOS Blog