Tips on using this forum..
(1) Explain your problem, don't simply post "This isn't working". What were you doing when you faced the problem? What have you tried to resolve - did you look for a solution using "Search" ? Has it happened just once or several times?
(2) It's also good to get feedback when a solution is found, return to the original post to explain how it was resolved so that more people can also use the results.
Visualisation of resource availability
Dear Forum,
I want to build a layout where I have:
for example two persons - person A and person B who are available on rotational basis(when Person A is in country, person B is out of country) and their availability to be shown o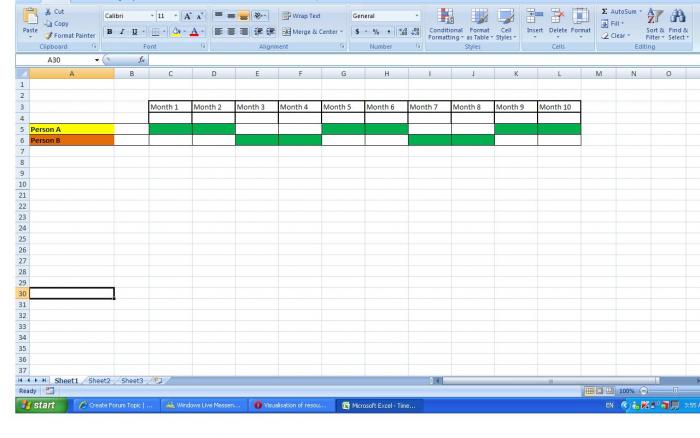 n a timeline...and once one person's schedule is altered i can enter his new availability somwhere in MS project and it will be reflected visually on the layout. (something like as in inserted picture)
And afterwards I'll be able to assign different activities against those persons.
Coul you please advise how it is possible...
Thanks
Jim