Schedule Driven Projects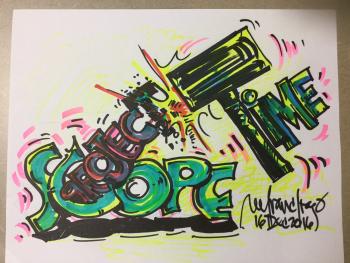 One benchmarking article mentioned an IPA study presented in the March 2010 annual meeting of the Industry Benchmarking Consortium (IPA, 2010) on how frequently small, site-based projects fail to meet objectives. A study divided the projects into two groups, cost-driven, and schedule-driven. The question came up whether there are real benefits to grouping a project into two categories regardless of project size.
"The research showed that a high rate of schedule-driven projects is detrimental to a site's overall performance. Schedule-driven projects are more likely to incur high costs, cost overruns, and even safety incidents. The average schedule-driven project has a 5 percent higher value than an equivalent non-schedule-driven project. This increase may not seem like a substantial amount. Still, it adds up to millions of dollars spent on schedule in a typical project portfolio (IPA, 2016. What's the Hurry? Why Are So Many Small Projects Schedule-Driven?.Retrieved from http://www.ipaglobal.com/what-s-the-hurry-why-are-so-many-small-projects-schedule-driven).
In the project management world, we perform a schedule-driven project using an overruling and dominant time control. The risk-based process revolves around the timeline, timeframe, key, and critical dates. It is a management mandate to make time the critical condition of the project's success. It becomes a more massive consideration when making project management decisions.
Time is of the essence. Time is the driver, hence the term "schedule-driven." The project prioritizes the schedule over other elements such as cost, resources, quality, and risk. Quality is often the first to go, followed closely by simple cost control and several scope changes.
To read my article in full, follow the hyperlink below.Risk accompanies any decision to do or not to do something. It is ever present in every element and associated activity no matter how it is managed.
Here is an example of scope change in an effort to keep the project schedule baseline intact:
Instead of a six train mine conveyors, where three are standbys, the project can decide to execute only three, enough to put the mine facility into production.
At that point in time, the project has a cumulative earned progress of 65% versus the 80% plan.
The other three will then be implemented a few months after commissioning and start up, under the Operation/Maintenance budget. Such is accomplished by transferring funds from the current major capital project to the OPEX/Maintenance budget. Scope is followed closely by the project accepting the unavoidable and sometimes additional cost increases.
Scheduling subject matter experts/consultants have calculated in definite terms that the schedule was delayed by four months, and that was using CPM, a comprehensive what-if assessment using additional resources and best methods considered.
After much deliberation, the Project Manager upon advice from the Project Control Manager decided that the only way to achieve the Final Project Turnover and meet production date is to remove some scopes.
By taking them outside the project target timeline and executing the removed scopes right after the commissioning and start-up phase, the project most important deliverables (the Final Turnover and Production Date) will be on time.
The removed scopes (three spare conveyor trains and ancillaries') will then be executed under the operation and maintenance in-house project using a transferred capital budget.
The question I would like to ask the readers is this: If the current schedule meets its final delivery date on time, "Is the project a success or failure?" If you have time to throw in your professional opinion, let me know.
Risk accompanies every decision to do or not to do something. One has to remember that threats and opportunities are ever present in every choice the project makes. Each project element and associated activity is managed while contemplating risk. All management are risk-based.
Project people should be careful when using the term. Haphazardly using this unfamiliar word can cause confusion in the organization. It can cloud understanding of some members even if they belong to the same project. It's known to muddy the water, complicating the works of subject matter experts working in the industry.
An inexperienced person who thinks he knows a thing or two will end up giving a different meaning than intended, putting more color to the word than intended. This is why upper management and the middle managers have to determine and understand the nuances involved in declaring a project schedule driven. They better provide something specific that will frame the term correctly. Unless they do so, they will be asking for trouble. Never assume that when the word is blurted out, everyone understood!
For example, we asked Project Controls Director Peter Guessing (not his real name) how he interprets the term "schedule driven." The project's upper management had just declared 40% of all new projects to be schedule driven. The mandate was made known during the most recent communication meeting. No other particular was provided except the mention of the term "schedule driven."
Just like the others who came before him, Peter came up with the same all-encompassing connotation that his projects next year will not have cost and spending problem. He said that cost will no longer be a constraining factor. He has a free hand with commitments, changes, and resources. It will be easier to justify budgets and its distribution.
A Project Manager and few others tuned in. Almost in unison, they said half-jokingly, "sky is the limit! The project can spend higher than normal as long as the project meets the delivery dates. In short, the business is willing to pay." Whatever it is they are thinking, they do have their very own understanding which might not be the same as what upper management wants to convey. It is therefore of utmost importance to check for understanding. A re-orientation session among project leaders is a good next step.
If management floats the term schedule-driven without explaining what it really means, other members might expect something different. A schedule-driven project has a general default definition but it is prudent to provide more specifics by defining some boundaries (rules and guides) to be more effective.
It will help prevent directors, managers/leaders from making assumptions leading to decisions the project ends up regretting. Never forget that risk lies waiting amidst every decision until the project is successfully closed out.
An endeavor geared to reduce carbon emissions and sulfur contents is a good illustration. If the project misses the effective date or dates of a critical regulatory requirement, then the law or statute applies promptly, resulting in court injunction, huge penalty, unproductivity, financial losses, construction stoppage, or even the closure of a large operating facility, resulting in unemployment. To increase probability of hitting the date/s, the project was declared schedule driven.
A strategic balance needs to be set despite the schedule driven mandate. There are certain points during the project life cycle when blindly focusing on one leg of the iron triangle (schedule) won't work. Doing so indiscriminately might derail overall success.
Source: Frago, R. (2015). Risk-based Management in the World of Threats and Opportunities: A Project Controls Perspective. ISBN 978-0-9947608-0-7 (Canada). Section 3.19.page 52
Rufran C. Frago – Author (17-Dec-16)
Related sites:
Related articles authored by Rufran Frago.