Too many projects will bring you down
The odd one out
If you regularly drive to work, you'll probably be all too familiar with roadworks. From your experience, which of the pictures below seems unusual?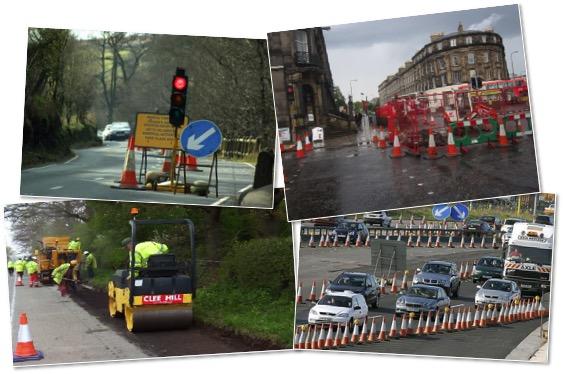 Picture 3? It's rare to see activity. From my car window, most roadworks seem sat idle, not a worker in sight.
Why is this?
Parallel vs Serial planners
Imagine a company has a set of projects and a flexible team to deliver them. Which of the two scenarios is preferable?

In Parallel World, we start everything as soon as possible. If there's an opportunity, we get it going. The pipeline's full and we're all excited as we manage multiple, simultaneous projects.
In Serial World we start everything as late as possible. If there's an opportunity, we postpone it until there's nothing else to finish first. We prioritise projects and inevitably upset some people as they get pushed to the back of the queue.
Take a look at the distribution of project finishes in each scenario. Despite the contrasting internal perceptions, the Serial World gives customers a far better deal. Most projects planned in series would be delivered earlier than those planned in parallel. Even the lowest priority project would not be delivered any later!
In reality, Parallel World has even more downsides. As resources are typically shared across projects, projects end up standing idle until the appropriate team can be assembled.

The more projects we manage in parallel, the more likely it is that they are all delayed. Managing transient resources becomes just too darn difficult.
Ironically, as Project Managers acknowledge general organisational slippages, they build in extra time buffer to compensate. ie. get it in the system even earlier! If there's a logjam, throwing in another log is not going to help. No wonder we rarely see roadworks progressing. Perhaps most of our projects are like roadworks, just less visible?
To maximize customer benefit we should be striving towards a Serial World - doing fewer projects, faster and in a predetermined sequence.
Portfolio Management to the rescue
All too often project delays are put down to poor Project Management. I'm not convinced.
I'd like to argue that the predominant cause is more likely to be poor Portfolio Management. If there are too many projects in the system, there's little a Project Manager can do. Of course the seasoned professional may be able to drag his / her project through on time, it'll just be at the expense of the rest. Portfolio Management is the process of actively selecting which projects to resource now, which to put on hold and which to put down.
In my earlier blog post I urged anyone feeling the absence of a Portfolio Management process to first help justify its need.
If you followed the suggested steps you should now have a portfolio list of projects. Fantastic. My recommended justification is pretty simple. Just go and ask the senior managers how many projects they believe are active.
If your company's Portfolio Management process is in control, they'll give you a consistent and correct answer. They'll also be able to tell you the total value, it's resource loading and strategic mix. I'm impressed. However, from my experience they probably won't even know how many projects there are. Their guesses will be widely inconsistent and far below the actual count, perhaps by a factor of 2 or more.
Your portfolio data coupled with the reasoning above should be enough to convince the senior management that they need to sit down together and start taking some decsions.
In next months post I'll outline what I'd recommend doing during the first portfolio management meeting.
Please feel free to connect with me at:
linkedin.com/in/mikebramworth