Show Calendar Days instead of Dates in MS Project Schedule columns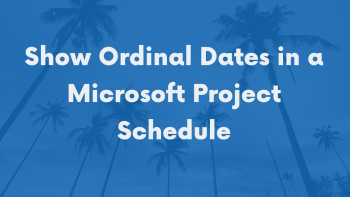 Sometimes during tender or bid submission for a project, the client might not provide a Project start date and bidders would be required to show ordinal dates in the Gantt chart timeline and calendar days in the start and finish dates columns, so that, for each activity, the schedule will show start and finish days, e.g. for a 10-day activity, the schedule will show day 1 in the start column and day 10 in the finish column.
This tutorial will show you how to set-up your Microsoft Project schedule to display calendar days. For this tutorial, I'm using Project 2010 but I believe it should work for later versions too.
The text version of this tutorial is available on Planners' Place blog.