The Cream of Project Controls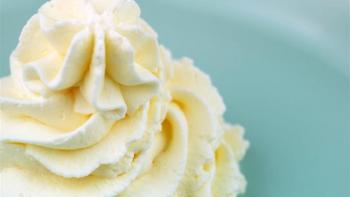 Recently there was a tremendous opportunity to learn from one of today's premier project-control advocates and thought leaders on a topic most project professionals may very well be occupied with on a daily basis. Lessons from experience have taught this author that every opportunity to hear Chris Carson – Vice President Finance at AACE International and Guild of Project Controls Fellow – speak or present is well worth the investment of time, and this occasion was absolutely no different. In fact, the flawless planning and execution of Shohreh Ghorbani's vision of greater online, global and immensely valuable training and education made this particular opportunity more convenient, fun and insightful than many other experiences this author can recall. In this article, we will explore the inspiration that lead to a social media din and some of the most insightful takeaways from this great experience.
A couple of weeks ago, on a Friday morning "day-off" awakening to the smell of freshly brewed coffee and baking muffins, a webinar interview with Chris on the topic of "How to Become a World-Class Authority in Project Controls" was in this author's very immediate future. Kicking off right on time and after a brief introduction it was on to the interview questions:
"What are good habits to establish for a project controls career?";
"How does one achieve success?";
"What are the Top 5 skills a Project Controller should nourish and hone?";
The exchange of question and answer was natural, exciting and informative. Great discussion flowed from an excellent inquiry, which was allowed to be influence in part by the advanced submittal of registered listener's own questions. While watching, listening, learning and taking copious notes, great inspiration came to this author. Initially, the inspiration materialized as a post on LinkedIn of gratitude for an excellent learning opportunity. A post that to this day has over 5000 views. However, it was motivated at a much deeper level by that intense feeling one gets when everything "clicks". In that moment this author experienced the best of what a career in project controls has to offer; "the cream" as proffered in the earlier social media post. In concrete finisher's terms, "cream" is what rises to the top of a pour when the aggregate settles below the surface, allowing for a pristine and desirable finish (D. Mohn, personal interview, July 26, 2017). The metaphor struck this author with meaning and importance because of its direct relation to a construction industry many project-control professionals make significant contribution to on a frequent basis.
Now, without further overture, here are the key insights gleaned from an excellent interview and webinar:
"Read everything! Be a voracious reader of all the technical material you can get your hands on. Start with AACE Recommended Practices and go from there. This will allow one to expand their skills through best practice. Learn to modulate your extrovert/introvert personalities, know when to turn them on and off. Maintain an intense thirst for knowledge and share what knowledge you gain through writing. Write well, write often and be tactful in your writing. Tactful such that when it comes time to convey bad news on a project, one can springboard into analysis that will pave the way to recovery. Finally, invest in yourself, invest in your career and engage in associations related to your career path."(Carson & Ghorbani, 2017)
This paraphrasing is the substance of what compelled this author to invoke "the cream" of project controls. It is opportunities like this – opportunities to learn from the best – that comprise the essence of a rewarding and enlightening career in a craft that requires passion and precision; mentorships and relationships; critical thinking and constant learning. A career where cream abounds in unexpected places and avails itself sometimes unexpectedly. Be vigilant and prepared to reap great benefit from this and more opportunities yet to transpire in the career realm of project controls. And, once in a while, be sure to taste the cream of project controls.
This author would like to know, what is the "cream" of your project controls career?
Mike is an adept project controls professional, strategist, author and speaker enabling future success with erudite performance. He can be reached at the following contact information:
Email: mbensussen@gmail.com
LinkedIn: https://www.linkedin.com/in/mike-b-874429b0/
References:
Carson, C. & Ghorbani, S. (producer), 2017, How to Become a World-Class Authority in Project Controls [live webinar] https://www.projectcontrolacademy.com