Beyond Earned Value Management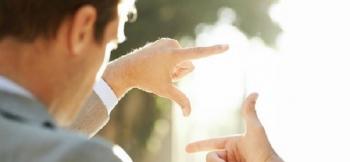 If I asked you what the trickiest part of project management was for your enterprise, what would you say? If you answered managing the diverse projects in your portfolio – you're not alone. Most businesses work on a variety of projects (whether it be different contract types, duration or dollar amounts) that can be categorized into four major tiers:
Tier 1 – Projects that require Formal Earned Value Management (EVM). Businesses typically only have a few of these projects, but they are associated with the highest revenue amounts.
Tier 2 – Projects that face ANSI compliance. These projects offer high revenue, but often make up only a small portion of a business' portfolio.
Tier 3 – Projects Performing EVM as a best practice without a mandate, or those doing EVM "Lite." These projects have high margin and are the second most popular type of project.
Tier 4 – Short Burn Projects. These projects face fast burn, have short durations and low dollar budgets, and make up the largest number of projects in a business' portfolio.
The trickiest of a Project Management Office (PMO) or Project Team's job becomes figuring out how to best manage all of these diverse projects within their portfolio. Many teams choose to build an equally diverse project management toolkit, implementing a single solution for each project type. But this approach can lead to silos, and doesn't offer the insight and accuracy businesses need to maintain a competitive edge and consistently win new business.
A better approach involves implementing anintegrated tool set that can scale with each project's individual needs and effectively serve a business' entire portfolio. An integrated tool set offers:
Improved Management. With an integrated toolset you can do more than simply look at a list of projects. You can perform a broad range of functions, then compare and contrast the results across your projects – and across your company. And with the right toolset, you can perform additional functions such as developing annual operating plans or long-range plans and supporting the bid and proposal process.
Cost Management. Having a standardized method for determining and tracking costs can help you more effectively create a baseline across projects, perform Estimate at Completion (EAC) forecasting and gather actuals across projects to inform bigger picture profitability figures.
Predictability: An integrated tool set will allow you to effectively manage Key Performance Indicators (KPIs) at the project level, functional level and the group level, resulting in more informed decision making and greater predictability across your entire organization.
Competitive Advantage: With the insight delivered through an integrated tool set, you can gain a detailed understanding of how past projects have run and how they were successfully (or not so successfully) completed to bid more effectively on future work.
As you can see, managing a diverse project portfolio doesn't have to be as complex as it seems. In a recent white paper, Beyond EVM with Deltek Cobra and PM Compass, we take a closer look how an integrated tool set that automatically brings together project plan, resource and performance data with account information can help businesses overcome common project challenges. I encourage you to take a look and contact us to learn more about how you can experience similar benefits at your organization.