04 Oct 2019 Project Controls News

Dear Planning Planet Member,

We hope that you find this adds value to your day and if you'd like 1.58 million views for your content, blog, product or service please check this out...
REAL CONTROLS-MANAGERS WANT A FACE-TO-FACE TO SEE IF YOU WILL FIT IN THEIR TEAM
We are REFRESHING our Top 100 list of Senior Project Controls Managers who have asked if we can help them find good planners and project controls practitioners.

We will start to SHARE that in the coming periods. Watch this space.

We know these men and women personally and each have said they will gladly have a face-to-face with anyone we RECOMMEND to them. Exciting times...
CAN YOU CREATE A GOOD POWERPOINT FILE?
| | |
| --- | --- |
| | Graphics Custodians WANTED - if you have an interest in graphics, reports, dashboards and would like to join the team of practitioners who are helping to shape (and improve) the 700 figures and reference graphics contains in the Compendium & Reference of Project Controls Tools & Techniques please get in touch as we need a few more keen practitioners to help and be rewarded. Admin@GuildofProjectControls.com |
STANDARD OPERATING PROCEEDURES
We asked about this a few periods ago and received some good feedback but we "dropped the ball" on it and want to try again.

If you wish to help and be part of a small team of leading practitioners to help document some GENERIC standard operating procedures (SOP) for SCOPE, PLANNING, COST, RISK, PROGRESS, CHANGE, CLAIMS (etc.) we'd love to hear from you. PPAdmin@planningplanet.com
YOUR FACE HERE!?
We are planning on including the photo (if you're not to afraid) and bio for the first practitioner to send one in each period if you wish to showcase yourself, your skills, your availability, (etc). here in each newsletter.

So who's first? Image (not necessarily a photo), short biography or skill summary and how we can contact you in an email to PPAdmin@planningplanet.com and the first (reasonable) one in after each newsletter will be included.
WINDOWS ANALYSIS PLAIN AND SIMPLE
We recived over 100 emails saying thank you for this post so we are including it here again...

INITIAL CHIT CHAT

I seriously studied the process of Windows Analysis in about 1988 when I began working for Larry Hampton at High-Pointe Schaer in Phoenix, Arizona. We were still using the DOS operating system and using P3 (Primavera Project Planner) or Finest Hour for our schedule analysis. I remember well, as I created the first Window Analysis System reading data directly from Btrieve into DOS-based dBASE III. It was even written up in the Primavera magazine. I know because I had a company contact me saying that they had trademarked the phrase "Window Analysis" (WA) and I spoke with Joel Koppelmen about the phrase and my concerns about the trademark.

Needless to say, today it is a household word used by scheduler professionals around the worldd

At that time the window analysis process, was really nothing more that identifying the differences between schedule updates; it took many more to turn the process into what it is today. What this tells me is I better spend some time attempting to explain what window analysis is really all about as it is used today. To do this, I needed to start by reading what our contemporaries in scheduling expertise say and teach. Down deep inside this miracle analysis, it still studies the differences in the start and finish of selected time periods in the course of constructing a project (any type of project). WA simply carries the process a great deal further to allow the establishment of cause-and-effect and responsibility for the cause.

WHEN IS IT A CORRECT ANALYSIS TO APPLY

Window Analysis is Not a snake oil remedy and to do it correctly Is a long rigorous job very dependent on the completeness and quality of project documentation. To quote Bill Ma, the best defense for a claim (I'll add, offense) is 1) Documentation, 2) Documentation, and 3) Documentation. You need facts and understanding to do any historic investigation, otherwise it is only supposition. Read the full blog.

Gordon H. Aronson, P.E. President, Vision consultants, LLC gordona@visionconsultants.com
ORACLE PRIMAVERA P6 "PROJECT MUST FINISH BY DATE"
An extract from Planning and Control Using Oracle Primavera P6 Versions 8 to 18 PPM Professional

An absolute finish date may be imposed on the project using the Project Window, Dates tab. Imposing a Must Finish By date makes Primavera calculate the late dates from the Must Finish By date rather than the calculated early finish date. Click on this link to see an article on how this P6 operates

To see more explanations like this then please consider purchasing Microsoft Project, Oracle Primavera P6 or Elecosoft (Asta) Powerproject books by Paul Harris which is available in many formats, paperback, spiral, Kobo, Kindle and iTunes. These books are intended to be used:

As a self-teach book and user guide, or a training manual for a three-day training course.
PowerPoint slide shows are available for training companies to purchase and pdf versions are available to educational organisations.

More information and links to sellers at this web site

Paul E Harris, Director Eastwood Harris Pty Ltd. Planning books and training material publishers for: Microsoft Project, Oracle Primavera P6 and Elecosoft Powerproject.
GOT A BOTTLE OPENER? 4 WAYS TO OPEN BOTTLENECKS AND GET THE MOST OUT OF YOUR PORTFOLIO
Sometimes reality bites, like really.

Unwritten reports, endless budget requests, unanswered emails, inboxes overflowing with unanswered emails — and that's before you've even started your REAL work. If this sounds familiar to you it means that you know what a bottleneck is, because you've been one. Read the blog...
SCHEDULE BASELINES AND PERIODIC UPDATES
Reviewing Baseline and Updated schedules is similar in some ways but different in many ways. The baseline schedule is at the outset of a project where no actual construction or procurement facts are solidified.

It is essentially an educated guess..

Read more...
RPC PRESENT RISK MANAGEMENT WITH ORACLE PRIMAVERA CLOUD

If you didn't make it to the Project Challenge Expo this year, you can still check out the presentation from RPCuk Director Peter Gable about risk management with Oracle Primavera Cloud - formerly known as "Prime". Get his insights about this powerful project management tool that provides seamless data integration across all your teams. Read more
Spaces limited for our next Applied Oracle Primavera P6 Professional Workshops, 28th October in Leeds. Learn the fundamentals of creating your own industry-specific project schedule with our two-day classroom lab, led by experienced P6 consultants. It's customised training centred around you! Learn more.
ITS HERE - CHINESE GOVERNMENT USE OUR GUILD OF PROJECT CONTROLS STANDARDS IN CHINA
NEWS... NEWS... NEWS...

The Chinese Government have translated the Guild of Project Controls' Compendium of Best Tested & Proven Practices to enable their very first COMPETENCY certification in Project Controls in Beijing. Now live...

The official first eddition is being distributed and the first tranche of practitioners have been competency certified. The next Certification session is being planned for November - watch this space.
5 WAYS TO USE MINDFULNESS FOR INCREASED PRODUCTIVITY
| | |
| --- | --- |
| | One of the greatest questions constantly facing business owners, managers and individual employees is how to improve productivity at work. The theme is a multi-billion-dollar industry and has spawned thousands of help books and speaker tours, yet the solution might actually be one of the relatively simplest to implement – mindfulness. Mindfulness is a relatively broad term that revolves around bringing one's mind to live in the moment through meditation, breathing techniques and other methods.. Read more... |
TRY SCHEDULECLEANER - FREE FOR 15-DAYS

ScheduleCleaner helps project schedulers to share project data with confidence.
With it you can remove or hide all Costs, Units, Rates, Pricing and POBS data from XER files with thousands of activities in a only few simple steps.
You can convert Global to Project and Shared Resource Calendars, Change file versions and even convert different Activity Codes.
Why Consider?
Helps you keep data confidential
Saves time spent on manually modifying XER files
Helps to avoid database pollution from unwanted data in XER files
Download Your Free 15-Day Trial
SCHEDULE READER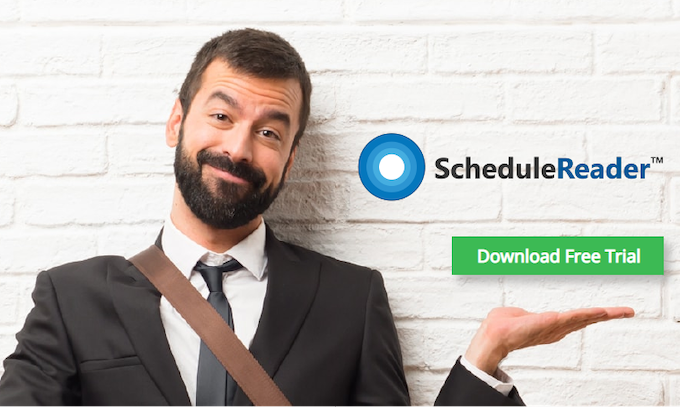 Provide your team a viewer for XER & XML files exported from Primavera® P6®
ScheduleReaderTMis a standalone software solution that dynamically presents project data from XER, XML and XLS schedules, which users can easily filter, organize and share with project stakeholders. Learn More & Get Your 15-Day Free Trial
*Flexible Company licensing and discounts available. Get in touch!
YOU CAN PLAN 1 YEAR IN ADVANCE - REMEMBER THIS
Construction CPM Conference next event is 19-22 January 2020 at Disney World Florida.

Three Full Days Where Professional Planner Schedulers Gather to Discuss and Improve Critical Path Method Analysis Knowledge.

Early bird rate of $825 is good through 20 Jun 19 More information at www.ConstructionCPM.com.
HOT FORUM POSTS
HELLO, HAVE YOU CHECKED OUT OUR JOBS PAGE LATELY?
We have lots of colleagues who keep asking if we can recommend good people, so it may be worthwhile checking the project controls job listings our team are collating.

There's a few good project controls and planning opportunities which might interest you... alternatively - let us know if you need someone new for your team and we will put you in touch with some proven practitioners.

Read more...
"PROVEN PRACTITIONER" A PLANNING PLANET PRODUCT
Do you seek PROMOTION or do you want to better UNDERSTAND YOUR Stengths and SKILLS (in private) or do you seek that NEW ROLE?

Proven Practitioner provides ALL THE TOOLS YOU NEED

Go to Premium and sign up!
HOW TO HONESTLY RATE YOUR MEETING PRODUCTIVITY
| | |
| --- | --- |
| | It can be challenging for a project manager to rate their own productivity during a meeting, but the risk of avoiding self-reflection can be costly. Every month, people spend an average of 31 hours in unproductive meetings and the U.S. spends $37 billion dollars on salaries for wasted meeting time. Therefore, a project manager must examine their own productivity in a critical light.. Read the blog... |
PROJECT CONTROLS MENTOR TOOLBOX
RATES, NORMS & DURATIONS
What is needed to come up with a production rate?

A duration of time, the manhours involved, and an amount of work produced this section of Planning Planet is here to document this.

What information do you have that you can share?
ALTERNATIVE TO PRIMAVERA AND ASTA?
A superior alternative to the "most popular" software for us as planners?

Spider Project offers numerous unique functional features and is the only PM software that optimizes resource, cost, and material constrained schedules and budgets for projects and portfolios.
SURVIVING AND THRIVING THE VUCA WORLD SYNERGY NOVEMBER 7 LONDON EUSTON

Surviving and thriving in a VUCA world (look it up) is like searching for the perfect wave. You are in a world that is enormous,complex and could collapse around you at any moment. You have to know how to stay upright. How to control the board. How to respond to the constant movement of the sea. If you fail it's a wipeout. And you have to find the will the motivation the strength to keep going and get back on the board. You "Do it Again" just like the Beach Boys. You do it again until you do it without thinking without knowing. It becomes who you are. And if you do it right you will find the perfect pipeline and ride your way out to perfection. And you will "Do it Again and again". Like Status Quo. It becomes your status quo. Til the next time. That's how you survive and thrive in a VUCA world. You ride the wave the wave does not ride you.
The Synergy event 2019 is once again at the spectacular Light venue Euston London.
There's a party afterwards too.
Join us and together we will find out how to ride the wave as a person a team and an organisation.
Better than all the rest. And cheaper!! For more info.
ARE YOU FOLLOWING US ON SOCIAL MEDIA?
Let's get social!

Build your network and keep up to date by following us on social media, just click the icons to get started.
THE GUILD OF PROJECT CONTROLS COMPENDIUM AND REFERENCE
The Compendium and Reference (CaR) is a document which forms The Guild Standards.

The CaR is a living document being continually improved, supplemented and updated by the Guild community to reflect improvements to practices, opinions and methods in our chosen profession. The Guild is ready to receive suggestions at any time for updates to the CaR Standards. Take a look here.
WOULD YOU LIKE TO ADVERTISE ON PLANNING PLANET?
We want to give more of our members the opportunity to advertise on our site. Click here to get started!
ARE YOU TAKING FULL ADVANTAGE OF PLANNING PLANET?
See who you know from within our 150,000+ membership pool!

Take a look at the worlds first and only competence based credentials supported by a career path, role descriptors, self-assessment tools and online compendium desk reference of best tested and proven tools and techniques for project controls practitioners.

Join other members who share their thoughts and ideas in the form of blog posts.

100,000+ questions and answers to the topics we struggle with (mostly software!) on a day to day basis.

A knowledge-base that can be contributed to or utilized by anyone with skills and/or interest in planning, scheduling or project controls. No Wiki page or article is owned by its creator or any other editor, and its content relies upon collaboration and teamwork. How can you contribute?

What is needed to come up with a production rate? A duration of time, the manhours involved, and an amount of work produced? Take a look and get involved.

This has been dusty and quiet place for some time now, BUT we have been liaising with recruiters, headhunters and talent managers plus a ream of corporate leaders to try to help us.

Check out our Silver and Gold partners and see if you'd like to be included there also.
THANK YOU FOR READING OUR MESSAGES
If you'd like to help the small but enthusiastic team of people helping with this newsletter please do get in touch with us via PPadmin@planningplanet.com We know we have a long way to go to make this informative and an anticipated bi-weekly "read" so do get in touch and get involved. If you are reading this I am impressed, ha ha....
Regards... The Planning Planet Team
To unsubscribe please email ppadmin@planningplanet.com please ignore the unsubscribe link below