20 Oct 2017 News
Dear Members,

Please find below this weeks' newsletter. We hope that you find it adds value to your day. Please visit our sponsors as they keep our 5 servers running and without them we will cease to exist. If you would like to join our team of bloggers and content providers then do get in touch.
CREATE CRITICAL PATH FOR "ANY ACTIVITY"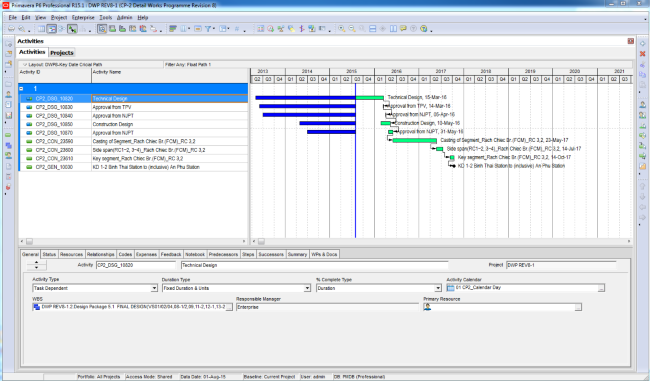 In Primavera when we use the default "Critical" filter, it will show the critical path for the whole project (for the last activity).
How about if we want to show critical path for an activity which is somewhere in middle of project, not the last one. In this case we can use "Multiple float paths" function.
You can go to Tool -> Schedule -> Option -> Advanced tab -> Read the BLOG
GUILD LIFETIME MEMBERSHIP - LAST CALL, NEXT STEP YEARLY FEES
As we mentioned in previous news the Guild of Project Controls is going to stop offering a one-off lifetime payment for Membership...

After they close this any new members will have to pay the $150 USD every year rather than once in their lifetime. Take advantage of this offer here - before they close it on us
WHY SO MANY POOR SCHEDULES
Schedule logic is not the issue, what often makes our schedule models so poor is how we deal with resources - without resources nothing is done.

Schedules that do not take into account all resource constraints are incomplete and most probably wrong.

We sometimes favor simplicity over substance and give the project manager very poor schedules'. If the scheduler doesn't know the difference between effort and quantity, or the need for partial workloads or variable resource quantity for efficient scheduling then the chances that we deliver a poor schedule are high.
PODCAST: MAXIMIZING YOUR PROJECTS PERFORMANCE
If you're in the projects business and you don't standardize project prioritization, planning and delivery, what result should you expect?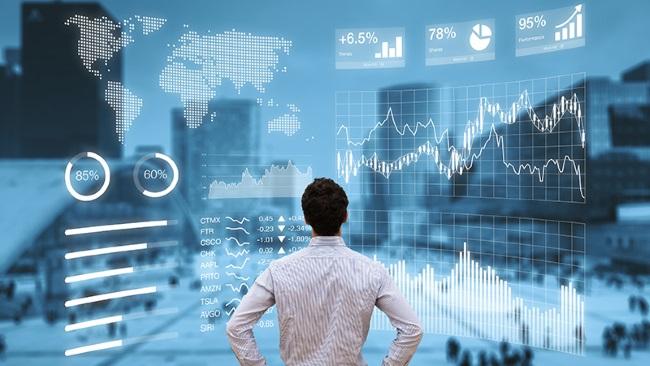 You'll select projects without knowing whether they align with your strategy. You won't be able to establish real performance baselines. Projects and portfolios will struggle to deliver their desired return on investment.
At EcoSys, we've always focused on project controls. While we've certainly had aspects of portfolio management and contract management, we realized there's no point controlling a project perfectly if it's the wrong project to begin with. Similarly, without ensuring your contracts are managed effectively, you can't really control all aspects of a project.
With the release of EcoSys 8, we decided to invest in the expansion of portfolio management and contract management capabilities to offer a complete solution - watch the PodCast
EFFECTIVE COMMUNICATIONS = PRODUCTIVE PROJECT TEAMS
Effective communications are the cornerstone to successful projects and productive teams. The Agile Manifesto extolls the virtues of collaboration, individual interactions, and face-to-face communications. Projects represent our ability to coordinate the work of many people to accomplish a goal. It is no surprise that project managers spend 90% of their time communicating.

High-performing teams demonstrate effective communications behaviors. They have open, respectful discussions. They engage in constructive problem solving. They enjoy each other's company.

The impact of poor communications is both palpable and measurable. Teams snipe at each other via email. In 30% of failed projects, poor communications were cited as the primary cause.

Even though we cognitively recognize that communication is important, we engage in practices that undermine our efforts. We avoid in-person conversations. We daydream and multitask. We look at our smartphones during meetings. Numerous studies have noted a decline in empathy and interpersonal engagement associated with our smartphone addictions.

Improving communications and increasing engagement requires effort. Here are four ways to improve your team's morale and productivity by communicating more effectively: - Read the Blog
WHAT CONSTRUCTION OWNERS DON'T KNOW ABOUT SCHEDULING
Owner, are you intimate with your project's schedule or are you leaving your contractor to tend to scheduling?

Many construction owners don't concern themselves with the intricate details of the project schedule, leaving them open to risks and costly mistakes.

On October 24th, 2017 from 1:00-4:00pm (EDT), Dr Saleh Mubarak & Plan Academy are hosting a Live Webinar to address aspects of scheduling for construction owners.

Dr. Saleh Mubarak (Author, Educator, Speaker), will reveal what most Owners don't know about project scheduling that may be putting them at risk!

DATE: October 24th 1-4pm EST - Register Here >>>

Here's what you'll learn:

What software scheduling tricks contractors may use to get paid early.
The risks owners undertake in approving a project schedule that is incomplete.
How to choose right contract type & delivery method for you.
How to know if you have the right level of involvement in managing the work
Why planning just early enough in the project can save you unforeseen costs.

You don't want to miss out on this one! Save your spot here >>>
SPIDER PROJECT - THE MOST POPULAR PROJECT, PROGRAM and PORTFOLIO MANAGEMENT TOOL IN RUSSIA
Spider Project software is most popular project, program and portfolio management tool in Russia. It has customers in 34 countries but still is not widely known abroad.

The first version of Spider Project was launched to the market in 1993 and since then its improvement based on its development team ideas and experience and users proposals and requirements never stopped. Today it has a lot of unique features that are not available in other tools. Look at the presentation here that describes some advanced scheduling functionality that is required in many projects but is absent in most tools.
Project models may be used as the decision making tools only if they reflect all existing dependencies and constraints. Let us know if you create project models that give reliable answers to any what if question and forecast future results. We'll be glad to discuss any issues with creating these models in Planning Planet Spider Project forum.
DANCAR ENERGY CONSTRUCTION SELECTS ARES PRISM
DanCar Energy Construction (DEC) is a general contractor in the oil and gas industry and initially inquired about our PRISM Estimating solution. Christopher Stanley, an estimator at DEC, explains that they were "looking to expand our estimating capabilities especially with the implementation of 3D and BIM Takeoffs."

After learning more about our entire ARES PRISM suite of software and how it could provide great value to their construction projects, DEC selected PRISM's Estimating, Cost Management and Field Progress modules.

They will also take advantage of PRISM Dashboard, which is an intuitive tool used to understand project performance at a glance.

Finally, they will use PRISM Integrator to connect to their current IT systems, ERP systems, and/or financial systems - view the article...
YOUR P6 ACTUAL DURATION IS WRONG AND HOW TO FIX IT
As-Built schedules are very important project records as they can be used in Delay Claims disputes, generating Norms or Production Rates and benchmarking future project activities hence why a lot of emphasis is placed on activities having accurate actual dates and actual duration.

But Primavera P6 users need to pay attention to their User Preferences else they will be recording wrong actual duration for activities.

Some might wonder what makes me think P6 records wrong actual duration when an activity Actual Start and Actual Finish dates are correct. To confirm this, we need to display the Actual Duration column and then mentally or use Excel to subtract the Actual Start date from the Actual Finish date to see if it matches what is shown in the Actual Duration column?

The Offending Setting - Read the Full Blog Post
HOW TO IMPROVE YOUR PROJECT MANAGEMENT BATTING AVERAGE
If there were a project management hall of fame, would you want to improve your winning streak? Here's how!

The Cleveland Indians just completed a 22-game win streak that enabled them to clinch the American League Central Division title this year. If their coach, Terry Francona, wasn't already headed to the Baseball Hall of Fame, it's an accomplishment that is worthy of it. During the course of their run, they played 6 different teams, recorded 7 shutouts, and hit more home runs than the total combined number of runs scored by the other teams.

How does a team string that many wins together? How can I increase my chances of putting my projects in the win column?

To answer those questions, it's best to go to Francona's words directly - view the article...
SPIDER PROJECT LONDON VISIT
Please be advised that Vladimir Liberzon from SPIDER PROJECT will be in London, England over the period 7th to 11th November.

If you or your company would like to meet with him to learn more about Spider Project then please email us at PPAdmin@planningplanet.com

Spider Project is widely recognised by subject matter experts to be one of the most TECHNICALLY ADVANCED project, program and portfolio management systems on the market and is the most widely used product in Russia.

Do get in touch if you feel you'd like to find time to say hello to our Russian friend.
US ROADSHOW - POWER OF INTEGRATED PROJECT CONTROLS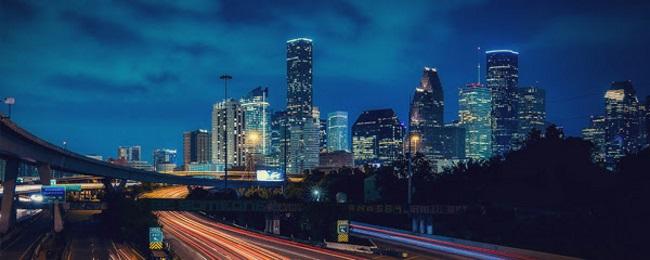 In today's market, companies operating in various industries, such as oil & gas, chemicals, offshore and construction, are faced with larger, more complex and more dynamic projects. This results in challenges for project controllers. Yesterday's techniques provoke large time and resources to manage projects.
Today's dynamic projects require a shift to an integrated approach of project controls, providing continuous improvement through the entire project life cycle.
Cost Engineering Consultancy will travel through the US to meet various companies and showcase our state-of-the-art software Cleopatra Enterprise.
Schedule a meeting with us to discuss:
How to improve project performance in today's challenging environment
The value of using a project controls software that integrates the disciplines cost estimating, scheduling, cost management and benchmarking
Best practices in project controls that drive continuous improvement with Cleopatra Enterprise
Date: 6 - 17 November 2017

Location: Houston area*
CONSTRUCTION CPM CONFERENCE, NEW ORLEANS, USA
New Orleans, Louisiana, at Mardi Gras
JANUARY 30 – FEBRUARY 2, 2018 with parades on Feb 2nd – 3rd – 4th
Hello Past, Present and Future Attendees of Construction CPM Conference
For 2018 we return to New Orleans at Mardi Gras. We have booked seven meeting rooms over three full days. Two keynotes – Ninety breakout sessions – Six networking events – One conference. We are now entering the fourth quarter. Budgets for education, training and marketing for 2018 should either be in place or being finalized.
Time to complete your plan to attend CCC18. Our early pricing of $925 will be available until November 4th.
We are still searching for speakers to discuss various areas of the theory of CPM and its application. We are still searching for speakers to share YOUR experience with the various software products available to our trade. No software product is perfect; presentations from HQ often leave out these issues; but we professional planners and schedulers must and do create functioning work-arounds to meet our needs. Share yours with your peers.
We are still accepting presentations featuring real life stories on how a project has been best brought in by innovative action of the scheduling team. Speakers (including plural speakers where applicable) are provided our subsidized rate of $825. Look at your successes (including mitigation of problem plagued projects) and share with our group of attendees – and send to info@constructioncpm.com.
We have a lot of excitement – education – networking – and fun set for 2018
Tuesday Jan 30 – check in – see New Orleans – Welcome Reception
Wednesday Jan 31 – Keynote and Classes on Software, Mardi Gras Theme Networking Happy Hour, Our Private Parade Thru French Quarter, A Night to Dine with Five New Friends™ and Bourbon Street Bar with Balcony Buyout
Thursday Feb 1 – Keynote and Classes on Specialty Topics, Super Football Theme Networking Happy Hour, Another Night to Dine with Five New Friends™ and Our Own Late Night Jazz Club
Friday Feb 2 – Our Mock Trial and More Software and Specialty Classes and outside our hotel at 8pm – Two Mardi Gras Parades
Saturday Feb 3 – Morning – Optional New Orleans Encounter and outside our hotel at 3pm – Five Mardi Gras Parades
Sunday Feb 4 – Morning – Optional New Orleans Encounter and outside our hotel at 1pm – Five Mardi Gras Parades
Monday Feb 5 – Back to Work and Time to Catch Up on Sleep
CLARIZEN - WHERE PROGRESS IS CLEAR

Clarizen Brings Total Project Control
Clarizen is a collaborative work management solution designed for people who value their time, and for organisations that value cross-company engagement. It is built on a secure, scalable platform, Clarizen brings together project management, configurable workflow automation and in-context collaboration to create a meaningful engagement experience that allows everyone to work the way they work best.
As the leader in enterprise-class work collaboration, and purpose-built to address the needs of today's complex project management environment, Clarizen can help you get there. From delivering on high impact initiatives to reporting on what the business cares about, Clarizen empowers fast moving project management teams to make the most of their resources.
Find out for yourself by requesting a 30 day free trial or alternatively take a moment to view our product tour.
You can find out further information on Clarizen's Partner page or reply to this email to get connected and find out how to arrange a demo configured to your environment.
A STUDY ON COMPLEXITY AND UNCERTAINTY PERCEPTION OF THE TIME/COST TRADE OFF
The Discrete Time/Cost Trade-off Problem (DTCTP) in the Project Scheduling field represents a resource allocation problem. The solution is the selection of project activities to reduce their duration, thus adding more resources, in order to shorten the total project duration.

This article presents a study regarding the NP-Hard problem of time/cost trade-offs in Project Scheduling.

Read the Study - view link

Ref: Wauters, M. & Vanhoucke, M. (2016). A study on complexity and uncertainty perception and solution strategies for the time/cost trade-off problem. Project Management Journal, 47(4), 29–50 by Mathieu Wauters and Mario Vanhoucke, Faculty of Economics and Business Administration, Ghent University, Ghent, Belgium
ECOSYS 8 LAUNCHES

We invite you to the launch celebration for the release of the EcoSys 8 software! Come learn about what's new with EcoSys and stay for cocktails, hors d'oeuvres, networking with professionals in your industries, giveaways and more!
The EcoSys 8 software release introduces an expanded vision for managing the life cycle of projects -- Enterprise Projects Performance. Beyond project controls, this approach looks strategically across an organization spanning multiple programs, portfolios, or divisions -- with a mission to maximize returns and margins.
Come learn about the three products of the EcoSys Enterprise Projects Performance platform – EcoSys Portfolios, EcoSys Projects and EcoSys Contracts – and how their interaction creates unparalleled visibility. Attendees will see how improved enterprise projects performance is driven by:
The alignment of strategic decision making with tactical, real-time project and contract intelligence
Proper prioritization, selection, and management of project portfolios from inception through execution to close out
Controlling projects and managing contracts through standardization based on best practices to avoid overruns and mitigate contract risk
High visibility of forecasts and trends via built-in dashboards, dynamically drilling down into underlying causes
Thurs, November 9, 5:30pm - 8:00pm
Houston Marriott West Loop by the Galleria, 1750 West Loop South, Houston, TX 77027
Finally, we'll provide a demonstration of EcoSys, highlighting some of the core components of the platform as well as new features introduced in this release – and then on to the festivities! - Take a Look and Register
PROJECT EVENTS
That's all folks...

If you want to get involved and provide content for the next newsletter then please get in touch.
Legal Bit - to unsubscribe and be removed email ppadmin@planningplanet.com