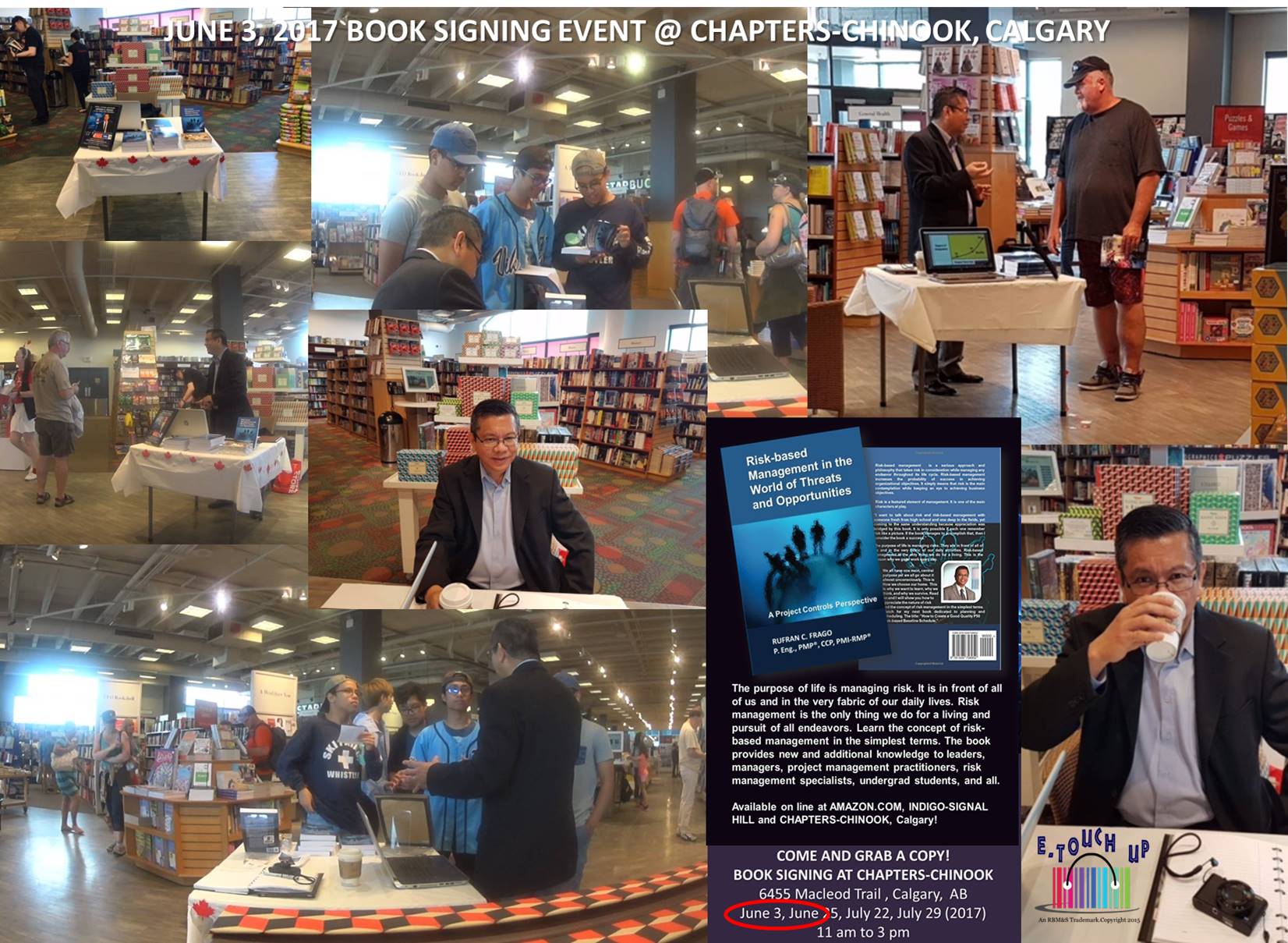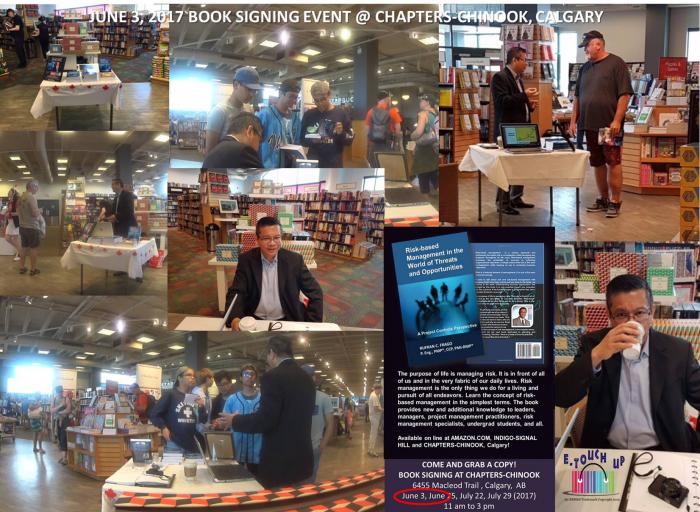 I have just completed my second book-signing event at Chapters-Chinook, Calgary, AB.
Unique to the day's experience was a lively discussion with a group of young students. They were highly inquisitive and showed genuine interest on the subject of risk and risk-based management.
These young men recognized that it was something they would like to learn in advance as they chart their future in the university of their choice and in pursuing their career.
I managed to get just enough contact time with prospective clients and had lively discussions with them despite having to sit in the store's dead spot. The prime spot in the was near the entrance, in midst of the main customer traffic. It was given to another book-signing author.
Lessons learned to those who are also new to book signing:
Make sure you arrange in advanced where you will sit. Ask if another author will be in the house on the day.
Book signing is typically one author per day per location. Doing so will substantially increase engagement with less effort! I have to remember this myself, next time.
There were several well-wishers. They did not purchase the book but succeeded in increasing my morale. Thank you all!
I found that older people 60 and up, especially retired folks do not even want to see what was on the table. They do not want to talk about risks.
Interestingly, the common remark was, "I am not interested because I have seen it all... all those risks!"
Again, others said the book was timely and promised to check/download the kindle version from Amazon online. That was also good enough for me! The third book-signing event is after another week, June 10, 2017, Saturday, bringing me back to Indigo-Signal Hills.
I hope to see some of you there!
Cheers!
Rufran C. Frago
Author Risk-based Management in the World of Threats and Opportunities: A Project Controls a Perspective.
*My second book is coming out soon! "Plan to Schedule, Schedule to Plan. ISBN 978-0-9947608-2-1"
• https://www.amazon.com/author/rufrancfrago [1]
• https://youtu.be/LDESPW6OYkg [2]
• Indigo/Chapters [3]