01 Jun 2018 Newsletter
Dear Planning Planet Member,

Please find below this weeks newsletter. We hope that you find it adds value to your day. Please visit our sponsors as they keep our servers running and without them, we will cease to exist. ...
WHATS BELOW...
Networking, Project Controls Gatherings near you
TurboChart, the revolution in Time Location Charts and Linear Planning
How to make a Resource Plan in Primavera P6
PrimaveraReader, what's new in this handy and efficient tool for working with Primavera
Cleaopatra, the Cost Engineering UK Roadshow. You going?
Construction Cost Metrics, what's happening in 2018?
6 Tips To Minimize Bidding Mistakes
How to import XER files from newer version of Primavera that you are using
Nostradamus for Projects (Part I): Building Predictability into your Enterprise
Want your content here? please contact us
| | |
| --- | --- |
| | General Data Protection Regulation (GDPR) - we wanted to reassure our members that we have an updated Privacy Policy which sits at the bottom of every Planning Planet webpage. If you have any concerns or editing or deletion requirements please email us via PPAdmin@planningplanet.com. We want you to be in total control of your personal data. |
NETWORKING, PROJECT CONTROLS GATHERINGS NEAR YOU
We had a great response to our last mail abut this so we thought we'd include the message again below. If you would like to find out about a networking gathering in your area or if you'd like to learn how you could create a networking group near you please do get in touch.

These meetings range from small social gatherings (in bars and restaurants) to after-work meets (in company meeting rooms) so do please contact us if you want to find out about attending or helping with one.

Please contact James via james.williams@planningplanet.com who will get in touch to talk with you.
TURBOCHART, THE REVOLUTION IN TIME LOCATION CHARTS AND LINEAR PLANNING
HOW TO MAKE A RESOURCE PLAN IN PRIMAVERA P6
How to assign resource / resource loading / make resource plan in Primavera P6
In Primavera P6, after finish creating the schedule, you may need to assign resource to activity to make the resource plan. The following blog will show you how to do it... read the blog

PRIMAVERAREADER, WHAT'S NEW IN THIS HANDY AND EFFICIENT TOOL FOR WORKING WITH PRIMAVERA
Meet the new PrimaveraReader PRO,
Designed to provide Schedulers, Planners and other Project Professionals with a solution to quickly and efficiently organize their Primavera P6 project data into Reports and share it with all project stakeholders.
Visit www.primaverareader.com to learn more.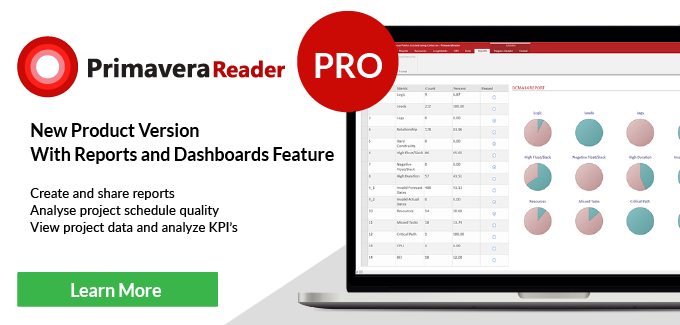 CLEAOPATRA, THE COST ENGINEERING UK ROADSHOW. YOU GOING?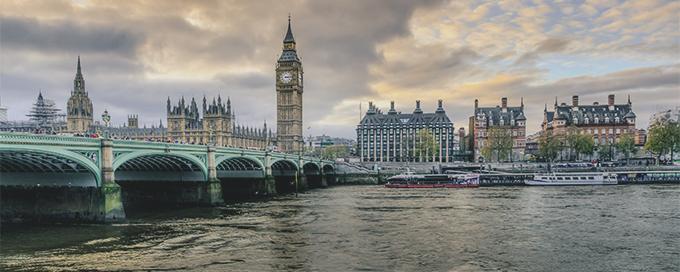 Roadshow UK

The road to digital project controls

Dear Member,

'Digital technologies, when applied comprehensively and efficiently, can reduce overall project costs by as much as 45 percent.' a recent McKinsey analysis suggests.

The reasons for the widespread support digital solutions provide for technical projects, maintenance, and turnarounds are numerous. Uniting different work processes and disciplines, enabling monitoring progress, visualizing performance and big data analytics are amongst the prominent ones.

During the Project Controls Expo 2017, London, Cost Engineering shared thoughts on how to improve project performance using digital technologies and met many project controllers who were enthusiastic about using the digital technologies in project controls but have not embraced them yet.

Therefore, Cost Engineering Consultancy is traveling through the UK to meet with companies, showcase our state-of-the-art software Cleopatra Enterprise, and discuss how to improve project performance using the right digital solution.

Schedule a meeting with us to discuss:

How to improve project performance using the right digital solution
The value of using a state-of-the-art project controls software that integrates the disciplines cost estimating, scheduling, cost management and benchmarking
Best practices in project controls that drive continuous improvement with Cleopatra Enterprise

Date 25 June – 6 July 2018

Location London, Manchester, Aberdeen, Glasgow, Dublin*

Kind regards,
Cost Engineering Consultancy

* Additional locations in the UK can be considered. Let us know your location if you are interested in scheduling a meeting.
CONSTRUCTION COST METRICS, WHATS HAPPENNING IN 2018?
Source: Compass International – Global Construction Newsletter: April to June 2018
The global economy expanded by 3.2% in 2017 compared to the previous year, which bodes well for 2018. Most of the world's major economies are experiencing positive growth as we move into the 2nd half of 2018.
The International Engineering, Procurement and Construction (EPC) market is estimated to grow to $7.40 trillion by the end of 2018, up from $7.15 trillion in 2017 an annual increase of 3.5%. The make-up and distribution of this value by region is as follows: The international construction market is forecast to be a $10 trillion market in the next 10 years, a 35% increase.
So what does this mean for us Project Controllers - checkout the full cost metrics at Compass International
6 TIPS TO MINIMIZE BIDDING MISTAKES
Bidding mistakes and critical errors are the most common issues when reviewing proposals and bids. Estimators and project managers spend countless hours behind the desk, completing their assessment to fail in the simplest things during the bidding process.

This article presents the most common bidding mistakes and how to avoid them from happening. Once you have read these tips, you will be better positioned to get the right numbers in front of the prospective client - read the blog.
HOW TO IMPORT XER FILES FROM NEWER VERSION OF PRIMAVERA THAT YOU ARE USING
May 2018 By David H. Doughty, PSP
David is currently the Scheduling Manager for Granite Construction based in Watsonville California
In this post, I will show you how to import those pesky XER files whose version is later than the version of your database.
It is a fairly common occurrence, you go to import an XER file to work on a schedule and you get an error message telling you that the file cannot be imported. There are 3 options discussed here, but as most scheduling work is very time sensitive, you don't really have time to go chasing around trying to find an XER file of the appropriate version.
The 3rd option listed in this paper is your best bet. It has been in use for many years with few know side effects.
It happened again. You just received an XER file to work on, and when you try to import it you receive an error message telling you that the file cannot be imported into your Oracle Primavera P6 Database?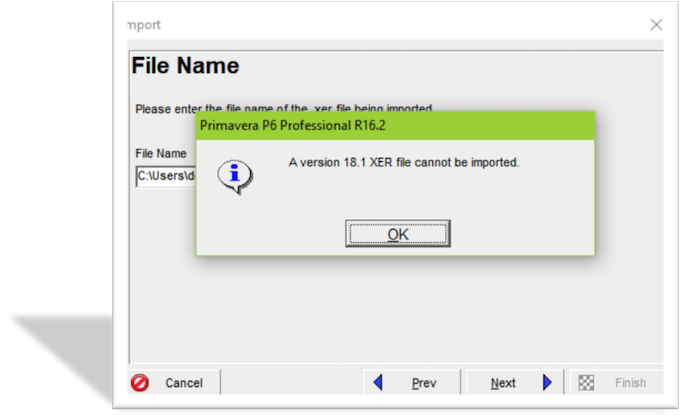 For whatever reason, Oracle will not allow you to import an XER file whose Version is later than the Version you are currently using. In this case you have a Version 17.1 database and the XER file you are attempting to import is Version 18.1. That is why you are receiving that error message and why you are unable to import the file.
Option 1 - Request that the person sending you the XER file export it again, but in your Version. This takes time and if they are not the original person exporting the file, they will have to track down that person and have them re-export it.
Option 2 - Send the XER file to a person that you know if using the same or higher Version of the software and have them import it into their database and export it in your Version.
Option 3 - The last option is to follow this simple 4 step process to convert the XER file into a Version you can use. While I don't believe this process is recognized by Oracle Primavera, it has been done hundreds of times in the past without any apparent effect on the integrity of the file. If you initially uneasy about doing this process, save a copy of the file before you begin.
Step 1 – Open the XER file in Notepad.
Step 2 – Take note of, and change the Version located in the top left-hand corner of the file into your Version.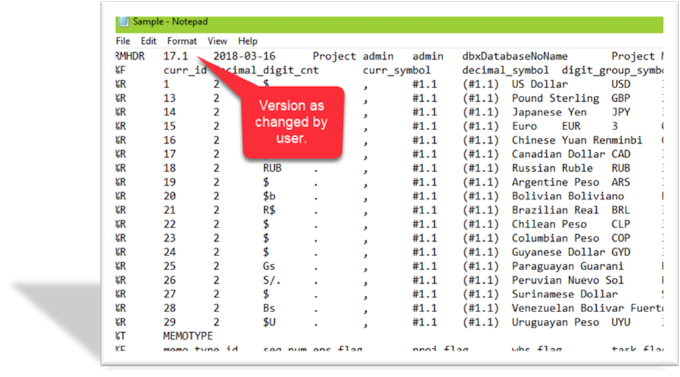 Step 3 – Save the file containing the change.
Step 4 – Import the XER file in Oracle Primavera P6.
Believe it or not, this seems to resolve the issue in 99.9% of the cases. Something as simple as changing the version number in the file will allow you to import the file and access the data in the XER file.
Recommendation: I recommend taking option 3 as it is the quickest solution with few, if any, know issues in the past. The best way to avoid this problem altogether is to stay up to date with your Version of Oracle Primavera P6. Check with your IT department to see what Versions are available and what they are currently recommending.
David is currently the Scheduling Manager for Granite Construction based in Watsonville California.

He has 36 years of progressive experience and responsibility in project engineering and management with major heavy civil general contractors in the western US specializing in water/wastewater and transportation projects.

In his current role as Scheduling Manager with Granite, he is responsible for developing, implementing and maintaining corporate scheduling practices.

He provides supervision and assistance to project teams in the development and integration of individual proposal and project schedules with ongoing support for monthly updates and change recognition once the projects are awarded. David is also pleased to provide planning and scheduling training for Granite employees across the nation.

His passion for planning and scheduling is reflected in his involvement within industry organizations including AACEI, PMI SCOP / SEI, PMCOS and Planning Planet / Guild of Project Controls.
NOSTRADAMUS FOR PROJECTS (PART I): BUILDING PREDICTABILITY INTO YOUR ENTERPRISE
Why is it the construction industry lags other sectors when it comes to productivity? Why are cost and schedule overruns the norm for engineering and construction projects?
The answer to these questions is complicated, as there are many factors that affect project outcomes. However, there is one critical factor that is often overlooked, but has a huge impact on returns and margins – Predictability.
What is predictability and why is it important?
Predictability is simply defined as knowing the outcome of an event as early as possible. For construction projects, we mostly focus on cost and schedule predictability. In order to have predictable projects you need early AND accurate forecasts. An organization's inability to accurately predict cost and schedule outcomes massively impacts the bottom line and management confidence - read full blog.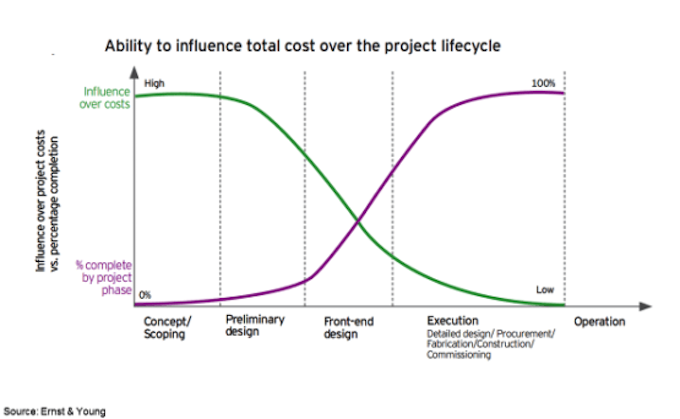 Thank you for reading our short message.
If you'd like to help the small but enthusiastic team of people helping with this newsletter please do get in touch with us via PPadmin@planningplanet.com
We know we have a long way to go to make this informative and an anticipated bi-weekly "read" so do get in touch and get involved.
Regards... The Planning Planet Team
To unsubscribe please email ppadmin@planningplanet.com please ignore the unsubscribe link below