PrimaveraReader - their new version 4.0
Dear Members,
Please find below a message from one of our sponsors. We trust you find it to be of interest...

The New PrimaveraReader Brings Great Personality and Flexibility for Team Members
PrimaveraReader just released the new version 4.0 with the possibility to create personal layout views, user-defined filters, user–defined groups and works with XER, XLS and XML files created in Oracle Primavera P6.
It is ideal cost-effective viewing and progress update solution for project managers, superintendents and other project members. It replace the flow of viewing the schedules in PDF by offering a dynamic view of the plan without the need of fully professional license.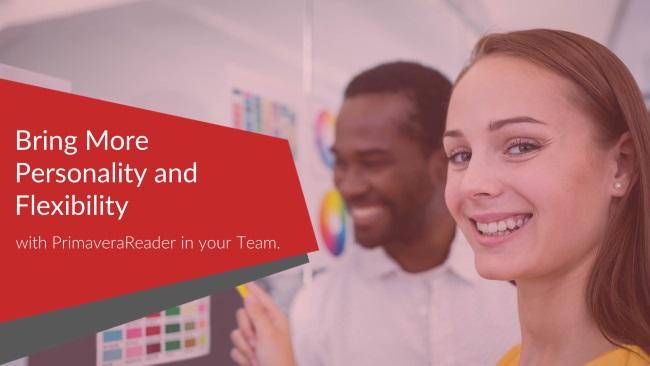 | | |
| --- | --- |
| What is new in PrimaveraReader 4.0? | |
PERSONALIZED CUSTOM LAYOUTS
Create custom layouts from default ones or modify existing imported layout in order to create the perfect view according the project specifics.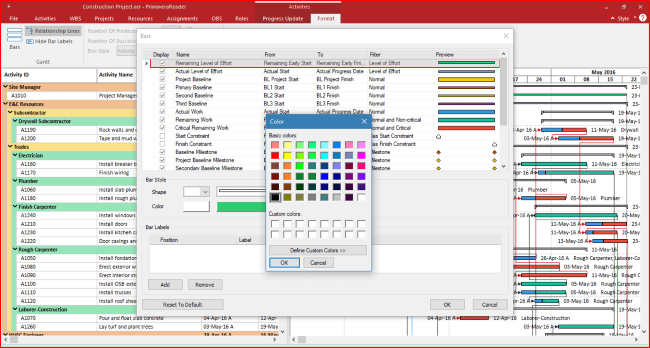 USER - DEFINED FILTERS
Create own filters by applying single or multiple criteria and perfectly organize the activities with focus on the important project aspects.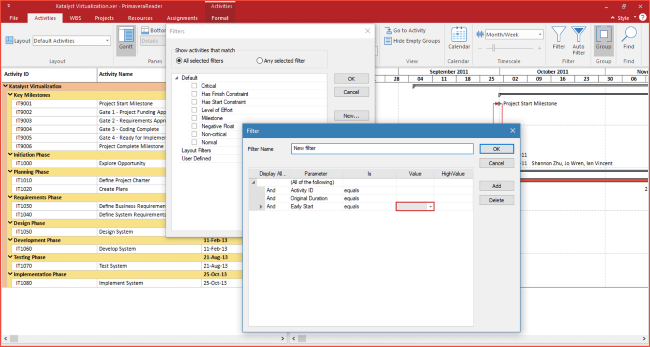 USER - DEFINED GROUPS
Apply single or multiple grouping criteria and organize the activities in groups and subgroups depending on the defined order.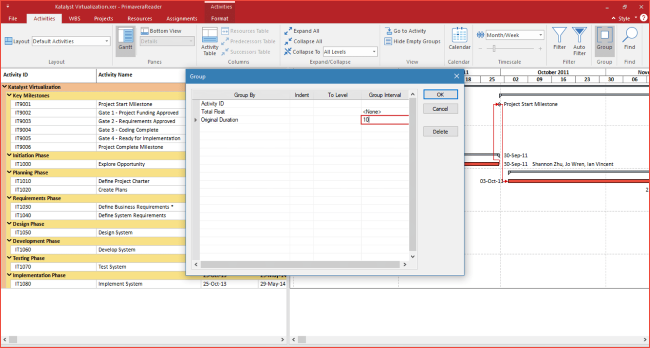 OPEN XML FILES
Read project data as .XML file exported from Oracle® Primavera P6 and therefore offers more flexibility in supporting different file formats. - See video
"This way, we offer our users the flexibility to create their own layout and view the activities according to the project requirements. Each new layout is saved in XML file that can be easily shared among team members and therefore strengthens team engagement and collaboration." – Erdem Ali, R&D Manager
KEY FEATURES in PrimaveraReader

Interactive view of the project schedules;
Visual presentation of project data in the Gantt View;
Display WBS, EPS and OBS views;
Baselines comparison from several Project Schedule versions;
Propose feedback for Progress updates on activities and assignments;
Auto Filtering data in one or more columns based on the cell contents;
Navigate through predecessors and successors
PRICING and AVAILABILITY
As a standalone software, it is available for Windows, Mac OSX and iOS device, requiring no other license cost than PrimaveraReader license - Special Volume discount is NOW available
The team behind this solution has over 15 years of experience creating PM solutions and 6million+ trusted users

PrimaveraReader™ is not a product of Oracle®, nor it is endorsed, sponsored or affiliated with or by Oracle.

Oracle® and P6® are registered trademarks and brands of Oracle Corporation and/or its affiliates. Other names may be trademarks of their respective owners.
To unsubscribe from Planning Planet please email ppadmin@planningplanet.com