OnTrack Engineering and Regional AACE Meeting
Dear Members,

Please find below a short message from one of our supportive Partners.

We hope you enjoy it and find it to be of value.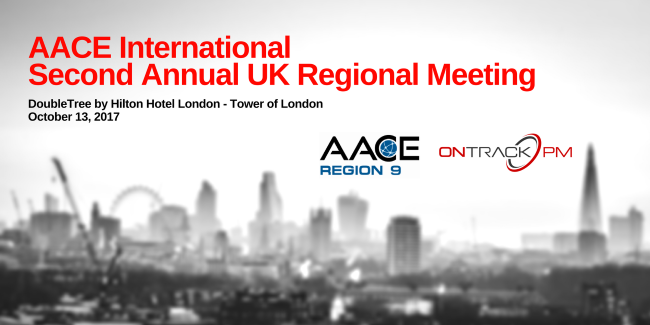 After hosting two successful conferences in Sandton and Lagos with the support of AACE South Africa and AACE Nigeria sections respectively, OnTrack Engineering would like to announce the return of AACE International Region 9 Annual UK Meeting. Whether you would like to attend the conference and hear the latest papers on project controls, cost control, EVM or you are eager to earn a CCP/PSP/EVP and become a Certified Professional this event is right for you. Open discussions, trainings, IT tools showcasing and masterclasses from leading foreign experts of PM and CE are planned! Prior to the conference there will be authorized trainings and/or consultations taught by skilled instructors with real-world experience. Meet one-on-one with the leading consulting firms and software providers in our industry and discover solutions to meet your specific job challenges.
The Conference will take place on October 13th, 2017 at Doubletree Hilton - Tower of London. It will consist of a number of presentations, technology showcases and a networking mixer. Please refer to this page for the rough schedule of presentations, details as to when and where the meeting will be held and some additional information regarding the key note speakers and technology showcase.
The AACE Certification Prep Courses for CCP/PSP/EVP exams will take place 9-12th of October at Doubletree Hilton - Tower of London. It will be instructed by Dr. Sean T. Regan, CCP CEP EVP FAACE, Director of AACE International Region 9, President of International Operations for OnTrack Engineering and other brilliant professionals. You can read more about Dr. Regan here. In order to complete registration for either course, email us at julia@ontrackpm.com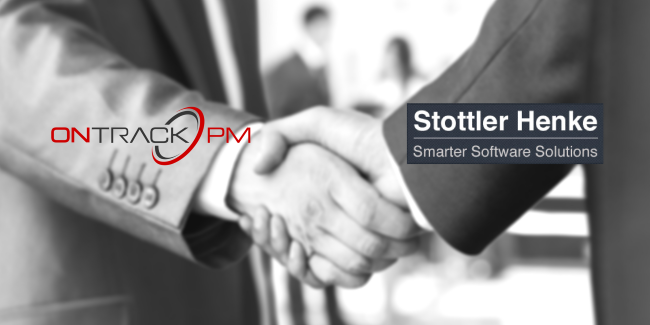 At OnTrack Engineering, we praise efficiency, and that is why we continuously try to improve all project processes. We believe in partnerships that support advancement of project management by tackling difficult, mission-critical problems with complex constraints. Often, it takes a variety of comprehensive solutions to solve complex problems. This is why we recently partnered up with Stottler Henke Associates, particularly in regard to use of their intelligent Project Management product: Aurora™, the world's leading intelligent planning and scheduling software solution. Aurora also incorporates the world's most powerful enterprise-level multi-project critical chain project management implementation. Aurora™ utilizes advanced artificial intelligence & incorporates the judgment and experience of expert human schedulers. Aurora's intelligent scheduling of resource-loaded projects results in greater throughput than other software—an oil refinery Turnaround scheduled in Aurora was 20% shorter than when done in Primavera—and compared to Microsoft Project, Aurora's optimized schedules are usually over 20% more efficient. Aurora not only adds efficiency but also provides capabilities not available in other project management software such as Primavera P6 or Microsoft Project. Learn more about Stottler Henke Associates and Aurora™ here.
Legal Bit... to be removed please use this link which will send a mail to PPAdmin@planningplanet.com