Dear all,
I got a AVAA Error When I import a excel file to Primavera 6.1. I tried to do it several times again, just like import from both "my local computer" and "server disk", the problem is still there.Please see the attached pictures for detail.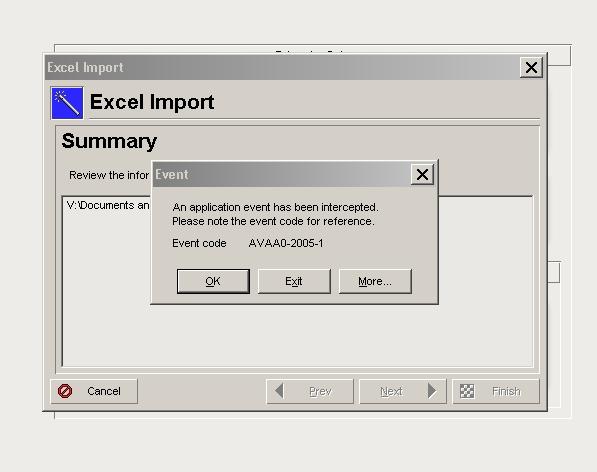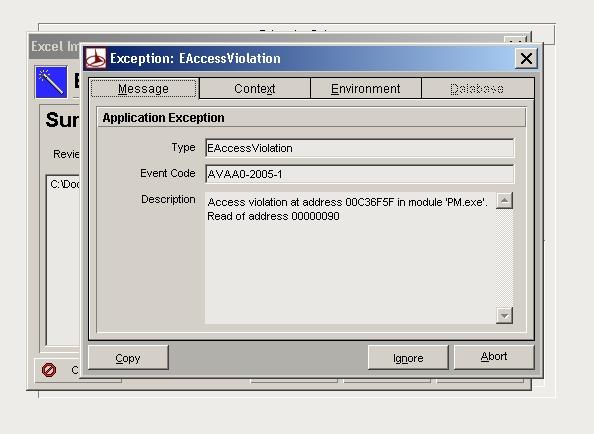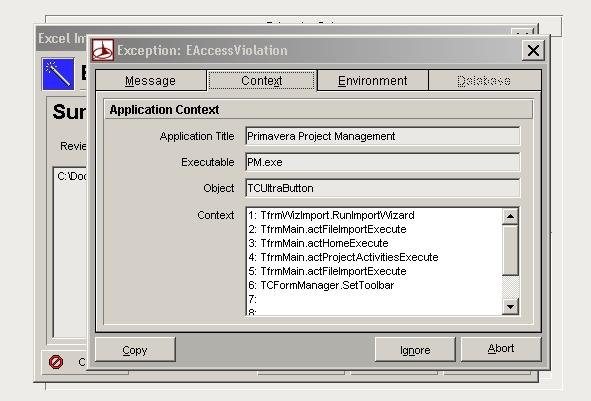 I can make sure that my excel file is correct,because I tried to import a excel file which I just exported from P6 and with no modification, not worked either.
And this error was caused just when i imported a excel file which was exported with "Activities" Type,the other 4 types are OK!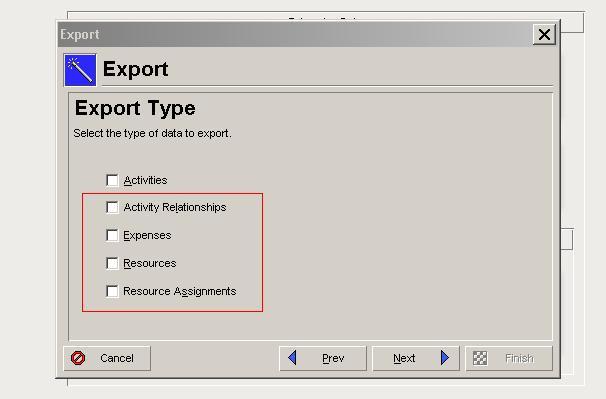 Do you guys have any idea for this? Thanks for any help!