PE Productivity App.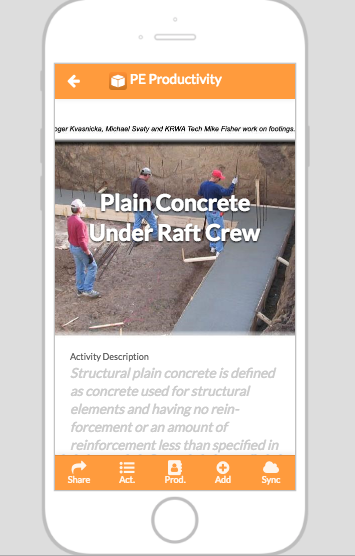 This is a mobile application to keep construction productivities and activities descriptions in your pocket. It has useful information of what are the construction activity looks like (activity photo), activity description, and activity required manpower.
Update: We just added 150 new activities along with their productivities. This mobile application will work with you online and offline. check it now and share with your friends, its 100% Free of charge.
See how it works: https://www.youtube.com/watch?v=Nbl-gCSMSrM [1]
Download from Google Play: https://goo.gl/nMig9l [2]
Download from App store: https://goo.gl/CK2osk [3]
Join App Email News: http://eepurl.com/cJfRKv [4]