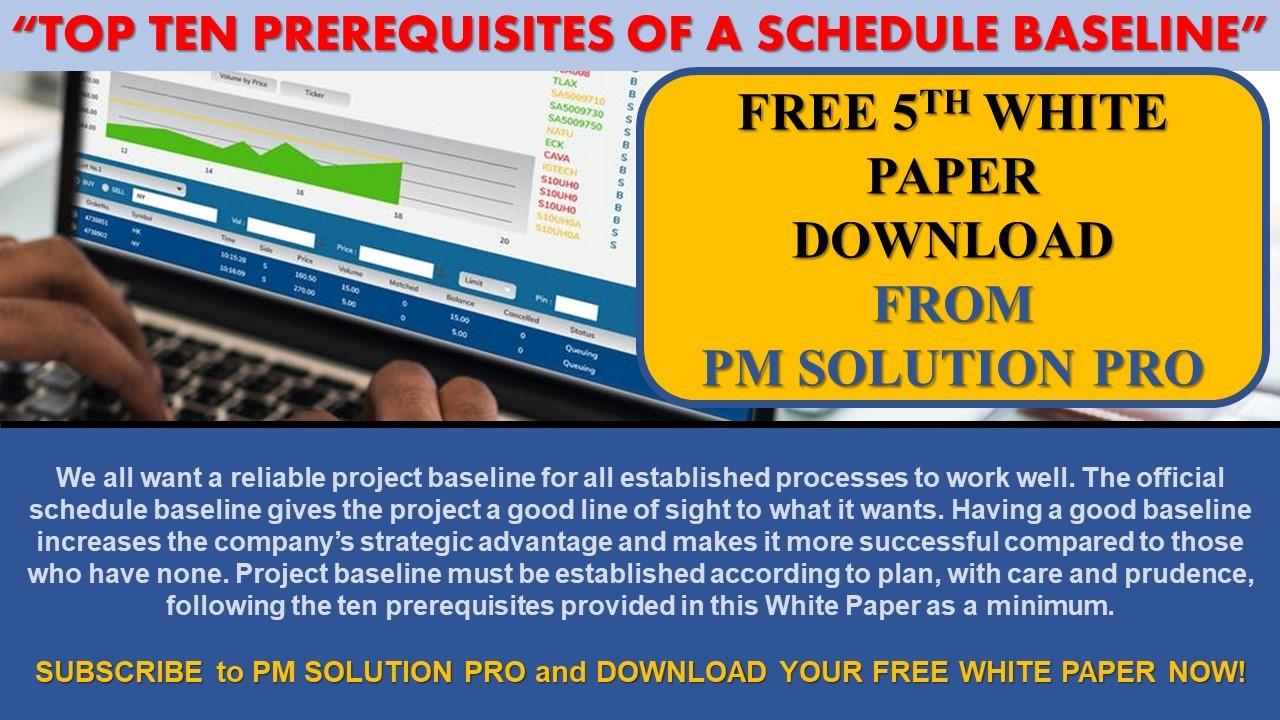 FREE WHITE PAPER: TOP TEN PREREQUISITES OF A SCHEDULE BASELINE
We all want a reliable project baseline for all established processes to work well. The official schedule baseline gives the project a good line of sight to what it wants. Having a good baseline increases the company's strategic advantage and makes it more successful compared to those who have none. Project baseline must be established according to plan, with care and prudence, following the ten prerequisites provided in this White Paper as a minimum.
SUBSCRIBE to PM SOLUTION PRO and DOWNLOAD YOUR FREE WHITE PAPER NOW!
Click this link:
hashtag#whitepapers hashtag#schedules hashtag#pmspnewsletter hashtag#pmspfreebies hashtag#planning