Hi, it is me again.
In MS Project, there is a possibility to do a Manually Editing of Timephased Assignments. That means, that I can assign resource to a task and then go to task usage or resource usage and manually edit the amount of work the resource is scheduled to work. I can make intervals of assignments as small as 15 min.
See picture below: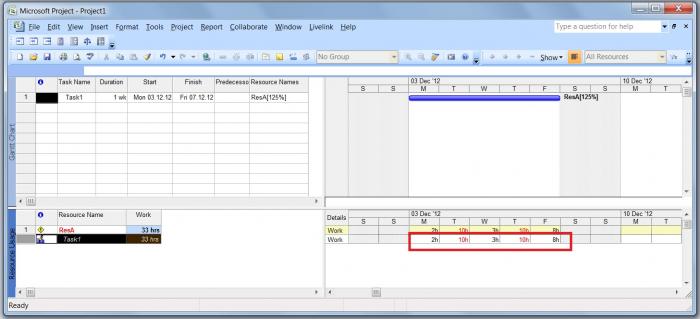 May be I didn't search well, but I couldn't find this feature is Spider. I only found how to assign resource to task with permanent loading.
Did I miss something?