PrimaveraReader - XER viewer for schedules created in Oracle Primavera P6
PrimaveraReader is a simple to use project viewer for .XER files exported from Oracle Primavera P6. It offers greater control by providing each member with clear activity insights without having an Oracle® Primavera P6 license
Key features of PrimaveraReader
Overview of the project with personalized views and custom filtering;
Navigate through predecessors and successors;
Work with custom layouts imported layouts from .plf file;
Baselines comparison from several Project Schedule versions;
Propose feedback for Progress updates on activities and assignments;
Create custom Filters and Groups according each project specifics;
New Features in the latest PrimaveraReader 4.0
Personalized Custom Layouts
Create custom layouts from default ones or modify existing imported layout in order to create the perfect view according the project specifics.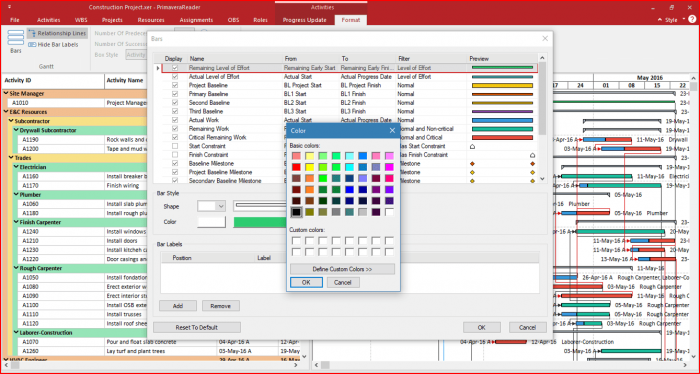 User – defined Filters
Create own filters by applying single or multiple criteria and perfectly organize the activities with focus on the important project aspects.
User – defined Groups
Apply single or multiple grouping criteria and organize the activities in groups and subgroups depending on the defined order.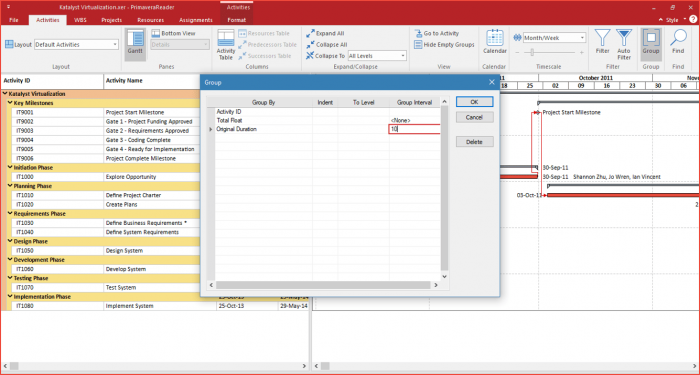 Open XML files
Read project data as .XML file exported from Oracle® Primavera P6.
Pricing and availability
As a standalone software, it is available for Windows, Mac OSX and iOS device with a price of $249/ perpetual license including support.
Special discount of volume purchases - get pricing
Free trial available HERE