David Vest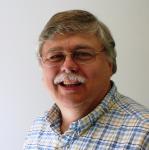 Dave has over 35 years of experience in various company business groups. He has experience developing program controls systems for power, water, wastewater, transportation, nuclear, and communications technologies. He has strong background in construction management processes, which includes design, procurement, and construction phases in both conventional and design build construction contracts. He initially served as the Southeast Regional Program Controls manager. He later joined and helped develop the program controls systems for the company's new Power Business group at the corporate headquarters in the early 90's.
Dave has also worked internationally, off and on, for the last 10 years in England, France, Germany, Qatar, Jordon, Singapore, and the United Arab Emirates. The different philosophies and contract types has made the program controls system development an extreme learning experience. He has also worked on some Major Overseas Programs including the London 2012 Olympics and the Abu Dhabi Future Energy Company's "Masdar City".
He is active in numerous industry professional associations, including PMI (Project Management Institute) AACEi (Association for the Advancement of Cost Engineering International), and DBIA (Design Build Institute of America).
Dave is affiliated with various internal company organizations that help develop and strengthen the companies processes and standards. These include cost, schedule, estimating, risk, and project delivery areas. He frequently assists other projects with best practices processes and procedures when requested,
Dave has been happily married to Maudeen for nearly 43 years. They have two children, and five grandchildren. He enjoys traveling and visiting historical sites around the world.
Professional Since:
Jun-1976
(44.9 yrs experience)
Oldest experience:
Dec 2009
(11.4 yrs experience, WARNING: 33.5 years variance with Professional Since)
GPC Member Since:
Thu, 2014-10-09 (All day)