"We often receive requests to promote vendors on our site and our criteria for doing so is simple: if we can see a real operational benefit to our members in the product we promote it! In this case, the Method123 Community have attracted significant clients and interested parties and I am confident in recommending them to you our global community - this is significant -check it out!"

Theo d'Orgee, Partner Planning Planet
Join the Method123 Community!
Empowering Managers to Succeed
At Method123 [1], we're passionate about Project Controls and Project Management. Since 2001, we've been dedicated to elevating the art of project management and providing the best tools, techniques, and advice for project management professionals like you.

[2]
Download your complimentary Project Management Guidebook [2] which has been assembled with input from experts in the field who have decades of real life project management success!
This PM Guidebook helps you to manage projects more successfully by describing each of the steps in the Project Management Lifecycle and providing all the templates you'll need for each step.
Reading it is the first step in solving the challenges faced by today's project management professionals who are under more stress than ever to deliver on-time, on-budget and beyond expectations!
If you're like many Managers today, you've been overwhelmed by the constant demands of your organization to:
Do more with less!
Meet unreasonable deadlines!
Manage resources you don't control!
Just get it done already!
Don't waste time!
Do everything faster!
How do you relieve a big chunk of that STRESS?
You need a secret weapon and you need LESS to worry about not more. What if you could have an expert guide to help you with every step of the process? Someone who made sure that no step was overlooked, that all your documentation was pre-arranged and professionally developed? And that you knocked the socks off your managers and project stakeholders with your thorough professionalism?
You could feel that stress-level starting to melt away already, couldn't you?
That's exactly why we created our award-winning Project Management Template Kit. It's like having your own expert project coordinator by your side to handle all the administration, setup and required documentation ready for you as you begin the project.

Even if you are an expert, seasoned professional project manager you will find the Project Management Template Kit a great help in freeing up the time you ordinarily spend on project setup and administration -- so you can focus on the more critical matters of project management.
So, whether you're a novice, intermediate or expert project manager you're going to benefit significantly and immediately. Method123's Project Management Template Kit [1] has been used by hundreds of thousands of Project Managers to successfully guide them through the completion of their projects. Check out this PM Kit Brochure [3] and learn why over 1.4 Million templates have been sold to-date and why these companies [4] have become Method123 customers!
But we didn't stop there...
To complement our template kit, we went one step further and developed a complete software product that will systematically guide you through the best-practices of project management. Method123 developed the only downloadable and customizable project management methodology tool on the market – MPMM [5].
Total Project Management Value!
Best practice Project Management Guidebook (FREE)
Project Management Template Kit (50 Templates)
PM Methodology Software - MPMM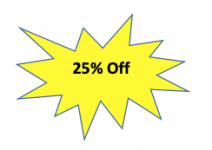 Be sure to visit Method123 [1] and sign up for our FREE PM Guidebook and as part of the Method123 Community you will receive our newsletter featuring expert advice, recommendations and curated content delivered to your inbox that will empower you to succeed !
All Planning Planet subscribers will receive a special 25% Discount on all Method123 products using checkout code "Plan25"!
To unsubscribe please email ppadmin@planningplanet.com

[6]