A GLOBAL CHARTER PROVIDING A CAREER PATH AND DEMONSTRATING COMPETENCY IN PROJECT CONTROLS

Standards and Certifications based on proven competency, developed and managed by the Global Practitioner Community

The Guild has been formed at the request of the members from Planning Planet the worlds' largest Project Controls community with 150,000+ members.

PP members are both employees and self-employed personnel not only across all relevant industries but also many of the largest global corporations and associated consultancies and professional services organisations.

Some 600 individual PP members gave up their free time to help design, develop and implement the organisation.

The Guild of Project Controls has uploaded its free Project Controls Compendium and Reference

[1]

(GPCCaR) and some 600 practitioners gave up their free time to help develop and generate the GPCCaR which is free to download for members.
WHY SHOULD YOU JOIN THE GUILD?
Membership shows your commitment to excellence in your profession, recognises YOU for personal achievement and offers ALL practitioners and employers a standard to work to eradicating most of the confusion we experience.
Individuals gain access to a like-minded community for the benefit of us all... including our colleagues and employers.
WHY DID THEY DO THIS?
''I gave up my time as I believe project controls deserves to be a true career. The Guild Career Path and the standards themselves enable we practitioners to prove our worth and increase our skills should we wish - joining the Guild shows your commitment to this.'' - Guild Fellow (Australia)
"I have been a Planning Planet member for almost thirteen years - PP has thrived as a community and the Guild is the next step. I have complete faith that with PP behind it the Guild will flourish and help us all no-one has a track record like Planning Planet.'' - Guild Fellow (Europe)
"Planning Planet made a huge commitment to Project Controls with the Guild initiative. Everybody benefits and I felt honored to be able to support a career which has taken me to many parts of the World across many industries. The benefits of being a member are endless and completely up to how much you wish to put in - a global platform awaits those that realize this.'' - Guild Fellow (United States of America)
"I think Project Controls is in turmoil - individuals have differing titles and job descriptions and many companies no longer train or effectively grow their staff - we all suffer because of this - as I have retired I felt I owed my colleagues the benefit of my experience to help bring order to this discipline - having standards benefits everybody hugely - please join me at the Guild." - Guild Fellow (United Kingdom)
HOW DOES IT ALL WORK?
Please submit any queries to Admin@GuildofProjectControls.com [4]
Follow this and you will be making the first step and becoming a Member and Certification is available to you should you so wish
The Guild is procuring independent Training Options if you need them.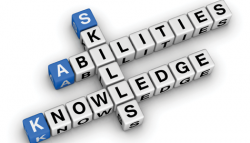 Our CERTIFICATIONS [3] are based on your at-work competence and independent assessment is by Trained Assessors and Guild Fellows [5] in your chosen area(s):
Planning & Scheduling (PS)
Cost Management (CM)
Forensic Analysis / Claims (FA)
Project Controls (PC)
Contact admin@guildofprojectcontrols.com [6] if you have questions and / or want to join the practitioners who are collaborating to make this happen.