Method 123

Method123 has more than 1,400,000 customers worldwide.

Join us to receive our fresh content via our mailing list.
We were the first company to release project templates online in 2001, so we have a long track record in helping teams deliver projects more successfully.
Our Project Management Template Kit offers the most complete set of templates needed to manage projects. They are the most comprehensive templates available anywhere.
Our Project Management Methodology (MPMM) includes all of the Method123 templates, as well as an entire methodology for managing projects.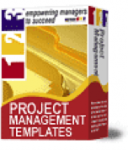 Project Templates that save you time and effort. Download these Project Management Templates to create high-quality documents for your project.
They include all of the tables, charts and forms you need to get started right away.
They are unique as they:
Are incredibly detailed
Include charts and tables
Align with worldwide standards
Suit all project types and sizes
Have tips & hints to guide you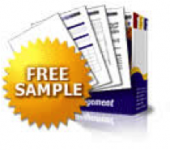 Save time
Each Project Management Template saves you time writing documents because they have been professionally laid out and they already include the tables and instructions you need to get started right away.
Look professional
These Project Management Templates have been professionally designed to look good. And because they were written by project experts, they cover all the steps you need to deliver projects from start to finish. They are aligned with Worldwide standards: PMI and Prince2.
Within minutes you can be using these Project Manager Templates to create high quality documents for your projects.
Method123's Project Management Template Kit
The Benefits of Templates
Project Managers often have various templates on their PC or laptop. When they start a new project, they sift through them trying to find something relevant, consuming valuable time and energy - only to have to start again from scratch when nothing suitable turns up.
That's where this Project Management Template kit is invaluable. For every project you're involved with, you can simply open a template from the kit and start filling it in. Some also have examples available.
It saves you time and effort, and because each template has been professionally laid out, you can generate higher quality documentation as a result. Buy and download the Project Management Kit today.
Project Initiation

Project Proposal
Business Case
Feasibility Study
Project Charter
Job Description
Project Office Checklist
Phase Review Form (Initiation)

Project Execution

Time Management Process
Timesheet Form
Timesheet Register
Cost Management Process
Expense Form
Expense Register
Quality Management Process
Quality Review Form
Deliverables Register
Change Management Process
Change Request Form
Change Register
Risk Management Process
Risk Form
Risk Register
Issue Management Process
Issue Form
Issue Register
Procurement Management Process

Purchase Order Form
Procurement Register
Acceptance Management Process
Acceptance Form
Acceptance Register
Communications Management Process
Project Status Report
Communications Register
Phase Review Form (Execution)

Project Planning

Project Plan
Resource Plan
Financial Plan
Quality Plan
Risk Plan
Acceptance Plan
Communications Plan
Procurement Plan
Tender Management Process
Statement of Work
Request for Information
Request for Proposal
Supplier Contract
Tender Register
Phase Review Form (Planning)

Project Closure


Project Closure Report
Post Implementation Review
MPMM - Method123's Project Management Methodology
If you want to use a Project Management Methodology to improve your project success, then you're at the right place.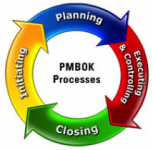 What is a methodology?
A project methodology tells you what you need to do to manage your projects from start to finish. It describes every step in the project life cycle in depth, so you know exactly which tasks to complete, when and how. Whether you're an expert or a novice, it helps you complete tasks faster than before.
Why do you need one?
As a Project Manager, you need a Project Management Methodology to steer your projects in the right direction and keep them on track. You also need it to help you manage your projects in a structured, repeatable fashion. That way, you can apply the same approach to every project you undertake.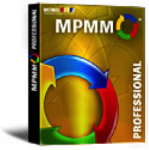 What is MPMM?
MPMM is a Project Management Methodology containing 1500 tasks, charts, tables and examples to help guide your projects towards success. In addition to including an entire project management process, it also contains all of the project management templates, forms and checklists needed.
Why is it different?
MPMM® has been wrapped in project management software to help you navigate the methodology quickly and easily. You can choose to apply the methodology straight "out of the box" or customize it for your organization. You can also use it to create brand new project management methodologies and processes.

Partner Type:
Corporate Partner