ASTAD Project Management
ABOUT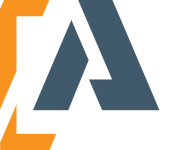 Formed in 2008, ASTAD is a project management consultancy that provides a wide spectrum of world-class services to some of the most prestigious clients in Qatar.
Our portfolio boasts a myriad of Qatar's most iconic buildings and key national infrastructural landmarks. We operate in a broad range of sectors including, commercial, residential, cultural, education, health care, museums, hospitality, sports and leisure, mixed use, infrastructure and transport, and public buildings.
We continue to grow, exceeding market expectations with our team of highly experienced professionals drawn from over 50 nationalities averaging 20 years' experience. Within the project management sector, we represent the very best in innovation, expertise, and value.
SERVICES - ASTAD delivers program, project, construction and engineering management services to Qatari Clients – from project conception to completion including fit-out and commissioning. Our professional personnel are capable of managing all aspects of a client's project. The services we provide include the following:
PROGRAM MANAGEMENT
PROJECT MANAGEMENT
DESIGN MANAGEMENT
CLIENT'S REPRESENTATIVE C
ONSTRUCTION MANAGEMENT
CONTRACT AND COMMERCIAL MANAGEMENT
PLANNING AND SCHEDULING
CLAIMS MANAGEMENT
GROW WITH US
ASTAD Project Management is a dynamic work environment comprised of some of the local industry's most experienced and brightest minds.
Expertise is at the core of our trade so we always endeavor to attract and retain the most talented professionals. We strive to foster a culture of learning, development and knowledge sharing to inspire our team to achieve maximum potential.
To explore career opportunities with ASTAD Project Management please visit our career page at: www.astad.qa/en/career
Partner Type:
Corporate Partner
Partner Type:
Guild of Project Controls Sponsor