ASTAD Project Management
Partner News:

Astad Project Management have signed an Exclusive Sponsorship Agreement with The Guild of Project Controls, a new Global Initiative which delivers Excellence across all areas of Project Controls and encompasses all markets involved in delivering Projects including: Oil and Gas, Transport, Construction, Buildings, Infrastructure, Museums and Stadiums.
As The Guild recently launched, ASTAD are the first Organisation in the World to take an Exclusive Sponsorship Agreement with The Guild which means ASTAD run the Region of Qatar on behalf of The Guild itself. This Agreement is for a three year term and enables ASTAD to form and run its own Guild Community representing individuals and other Organisations who wish to be involved as Guild Sponsors.
Formed from the free to join website Planning Planet with over 100,000 members worldwide (including some 1,000 already in Qatar,) The Guild has written Standards with input from 600 members and has generated documents called The Standards of Practice and Role Descriptors which not only define work practices but also the knowledge required to carry out any particular role within Project Controls itself.
Supported also by a Global Examiner, PeopleCert; The Guild is set to launch a Global Certification process which enables individuals to demonstrate their competence in their chosen role or study to improve themselves safe in the knowledge that written Standards are there as a reference.
Historically, Project Controls has suffered from many Companies working to different methods and levels. Two years ago, The Guild launched its first document a Guild Career Path which has been approved by many of the top Organisations involved in this market.
The aim of The Guild is to set the Global Standard within Project Controls and within all disciplines which will enable both individuals and their employers to work in a much more efficient way - increasing their efficiency and transforming their Delivery Costs.
The Guild works currently across three areas: Planning and Scheduling, Cost Management and Forensic Analysis (Contract Claims).
For individuals, Certification is available from Beginner Level to Proficient, Advanced, Expert and finally Fellow Level -
Pierre Snyman of ASTAD is formally recognised as the individual who is heading up The Region in Qatar on behalf of both Planning Planet and The Guild itself. Pierre is a fellow level with more than 30years experience in Oil and Gas, Mining, Building, Infrastructure, Engineering and Construction industries and 15 years in project controls and worked in 6 countries worldwide.(South Africa, Brazil, Canada, Iceland, Kazakhstan and Qatar) Pierre is currently the project controls director in ASTAD.
Partner Strapline:
We are a 100% Qatari owned project management consultancy that combines global best practice solutions with a profound understanding of the local business environment to deliver some of the most iconic projects in Qatar and the region at large.
ABOUT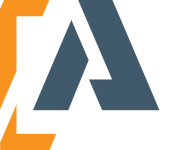 Formed in 2008, ASTAD is a project management consultancy that provides a wide spectrum of world-class services to some of the most prestigious clients in Qatar.
Our portfolio boasts a myriad of Qatar's most iconic buildings and key national infrastructural landmarks. We operate in a broad range of sectors including, commercial, residential, cultural, education, health care, museums, hospitality, sports and leisure, mixed use, infrastructure and transport, and public buildings.
We continue to grow, exceeding market expectations with our team of highly experienced professionals drawn from over 50 nationalities averaging 20 years' experience. Within the project management sector, we represent the very best in innovation, expertise, and value.
SERVICES - ASTAD delivers program, project, construction and engineering management services to Qatari Clients – from project conception to completion including fit-out and commissioning. Our professional personnel are capable of managing all aspects of a client's project. The services we provide include the following:
PROGRAM MANAGEMENT
PROJECT MANAGEMENT
DESIGN MANAGEMENT
CLIENT'S REPRESENTATIVE C
ONSTRUCTION MANAGEMENT
CONTRACT AND COMMERCIAL MANAGEMENT
PLANNING AND SCHEDULING
CLAIMS MANAGEMENT
GROW WITH US
ASTAD Project Management is a dynamic work environment comprised of some of the local industry's most experienced and brightest minds.
Expertise is at the core of our trade so we always endeavor to attract and retain the most talented professionals. We strive to foster a culture of learning, development and knowledge sharing to inspire our team to achieve maximum potential.
To explore career opportunities with ASTAD Project Management please visit our career page at: www.astad.qa/en/career
Partner Type:
Corporate Partner
Partner Type:
Guild of Project Controls Sponsor