3 Mar 2014 - 12:26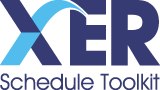 The ALL NEW XER Toolkit developed by The Spencer Group is here - and better still, it's FREE to download and use!!!
You can now provide everyone on your project with the ability to view and engage with the project schedule like never before.
There's no longer any need for planners to spend hours producing reams of PDF reports that no-one will ever read! Now, with XER Toolkit, project team members can, filter, display and analyse the elements of the schedule that matter to them, leaving the planner to 'plan'.
The Spencer Group are a UK based company providing world class engineering solutions to leading companies and infrastructure providers.
Download your free copy from the ...
Read more...
---