17 May 2019 Project Controls News

Dear Planning Planet Member,

We hope that you find this adds value to your day and if you'd like 1.5 million views for your content, blog, product or service please check this out...
VISIBLE SCHEDULE TIME BUFFERS
In promoting trustworthiness and transparency between client and contractor, it is best practice to make time buffers in a Schedule.

This article from Tensix Consulting has good points - Read more
BESPOKE ORACLE P6 TRAINING RATHER THAN THE "STANDARD" COURSE?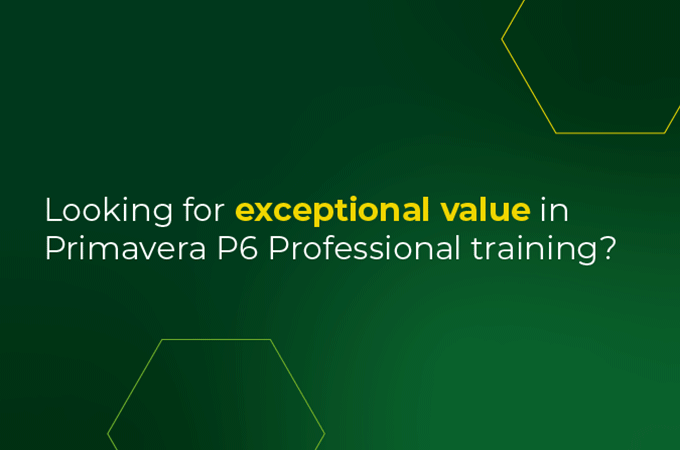 New from RPCuk in partnership with Oracle: APPLIED PRIMAVERA P6 PROFESSIONAL WORKSHOPS. Training as it should be, with all the topics that matter to you. Starting in June, book your place now: - read more
THE BRITISH STANDARD IN PROJECT CONTROLS?
BS XXXX Project Control

If you'd like to participate with us in helping to shaping the British Standard for Project Controls then please do get in touch and email us via PPAdmin@planningplanet.com and we will plug you into the proceedings.

Thanks for your interest.
ITS NEARLY HERE - 29 JUNE CHINESE GOVERNMENT USE PROJECT CONTROLS STANDARDS IN CHINA
Guild of Project Controls News...

We are pleased to be able to report that the Chinese Government have been translating the Guild of Project Controls' Compendium of Best Tested & Proven Practices and plan to have their very first COMPETENCY certification in Project Controls in Beijing on 29 June 2019.

Watch this space for more exciting news in relation to this.
PMWEB GLOBAL PARTNERS
PMWeb Global partners – HKA, Project Execution Group (PEG) and Primaned – work collaboratively to provide clients superior implementation of PMWeb. These partners provide implementation, integration, customization and advisory services to bring consistency and predictability to capital projects.

PMWeb out of the box software is highly configurable, bringing the opportunity for clients to incorporate existing processes and practices into a powerful lifecycle tool. Employing a standardized approach designed to optimize organizational and project processes to achieve more efficient and predictable results, the HKA/PEG/Pimaned team has assisted some of the world's most recognizable companies in identifying, analyzing and improving existing business processes to meet new goals and objectives

HKA Tech and PMWeb most recently completed multiple implementations for Brookfield Global Integrated Solutions (BGIS), facilitating BGIS project delivery on behalf of its corporate clients. This work followed the successful collaboration of HKA and PEG to implement PMWeb as a Project Delivery System for the Infrastructure and Place division of Transport for NSW.

HKA Tech and Primaned have teamed to deliver PMWeb in the UK and Europe (read more) following successful PMWeb implementations in that region for clients including NHS Property Services (UK), Art-Invest (Germany), the United Nations, APM Terminals (Denmark), Philips (Netherlands) and the European Investment Bank (Luxembourg).

Our experience and understanding of successful work processes has provided clients with strength and the ability to improve the execution of their capital works projects. Advisory services include functional, practical and non-confrontational assessments of existing work processes – in which we bring the knowledge, experience and lessons learned from implementing PMWeb for many large government and private-sector organizations delivering significant portfolios of capital works.

HKA Tech

Project Execution Group

Primaned

USA +1 916 797 1938
+1 403 774 9101
+31 6 23 18 81 29
UK/Europe +44 7834 802779
Asia Pacific +61 400 679 554
EARNED VALUE MANAGEMENT IMPLEMENTATION GUIDE
Earned Value Management Implementation Guide (EVMIG) has been released by the Department of Defense in the United States - Download the Guide

An EVM System (EVMS) is "the management control system that integrates a program's work scope, schedule, and cost parameters for optimum program planning and control."
SCHEDULE CLEANER
Privacy, GDPR and the Need to Anonymize Resource Names When Sharing Project Schedule Data
Project plans are increasingly shared with external parties and often contain information, such as resource names that can seriously disrupt the guidelines of the GDPR and other data privacy laws.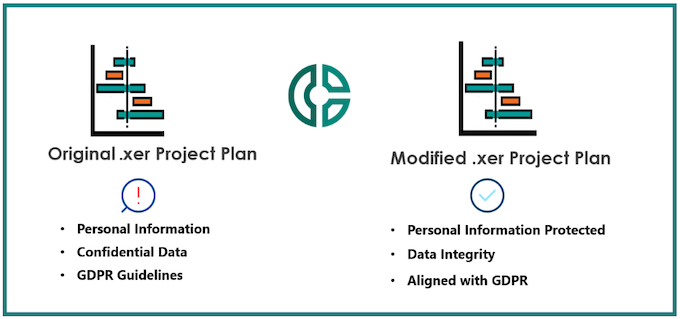 Learn how ScheduleCleaner can help you protect your sensitive information and stay compliant with privacy laws - Read more
CAN SOFTWARE DRIVE PROJECT MANAGEMENT MATURITY?
Some argue that project controls software can only be used by organizations that already have mature processes in place to support them. But that is simply not the case! Implementing a scalable, robust, and intuitive system can harness industry best practices and support new and improved processes.

Download our new white paper to learn more about the benefits to implementing software to drive project management maturity. Project Management Maturity – Using Software To Setup Project Management Processes
CHANGE MANAGEMENT MASTERCLASS - FREE AND ONLINE
Our CLARIZEN third and final master class focused on change management will provide tips and things you should consider when developing and implementing a change plan: what are the steps, how to track progress and what makes up an actionable plan - read more

May 22 10:00 AM PDT | 1:00 PM EDT | 6:00 PM BST
NEW DOWNLOAD: THE JOURNEYMAP TO PROJECT RISK ANALYSIS
New e-book, written by David Hulett, a thought leader in the world of risk management, puts forward the notion that cost and duration risk can be better prepared for by upgrading your organization's risk maturity level.

Read more...

Start a journey to risk analysis maturity!

FANCY A BIT OF SAFRAN?

Learn more about Integrated Cost and Schedule Risk Analysis

Are you a project controls or risk professional, or would you like to increase the maturity of risk awareness in your own organisation? - read more...
PROJECT ORGANIZATION CHART
Project Organization Chart: This week, I am sharing a sample "Project Organization Chart" template (native file) that can be modified for any kind of EPC or Construction Projects.

This is in continuation to my initiative for knowledge sharing with Project Management, Project Planning & Scheduling, Project Controls and Risk Management community. Read more...
PRIMAVERA: THE HOUR PLANNER
How Primavera Stores & Calculates Durations - Which Settings As Default.

Did you know what Primavera is "an hour Planner": it calculates everything in hours.

All other time units shown (days, weeks, months, years) are just a calculations. This calculation is based on how many hours we define as a day, week, month, year. And we define that in two different locations in Primavera:- Read More...
SCHEDULE READER RELEASED NEW VERSION - SEE WHATS NEW
HOW TO SOLVE OUT OF SEQUENCE ACTIVITIES
When you build a baseline programme for a project, the Activities relations used to build that baseline are classified into types, hard and soft logic.

Hard logic means that the relation is inevitable to happen such as Installation of the block works cannot finish before finishing the concrete skeleton while Soft logic means that the relation is used to achieve planned sequence by the Contractor, and changing that sequence is applicable. Usually the actual sequence that occurs on site differs from the planned sequence - Read the full article
FEEL LIKE GETTING RACI?
Did you hear the term RACI before? Many experts find it very difficult to create because it requires a huge effort to determine who is responsible for which role or task. As a project manager, you can obtain many benefits by creating a raci matrix (RACI chart or RACI diagram).

Although having raci matrix makes your life easier, it is difficult to create it at the beginning of a project. So how can you obtain benefits of using this tool for your project? Read more...
PUTTING THE "CRITICAL" BACK IN CRITICAL PATH ANALYSIS - ADDING SOME DRAG
Critical path drag is the amount of time that an activity or constraint on the critical path is adding to the project duration. Alternatively, it is the maximum amount of time that one can shorten the activity before it is no longer on the critical path or before its duration becomes zero.

What is is the maximum amount of time that one can shorten the activity before it is no longer on the critical path or before its duration becomes zero - Read the article.
IF FLORIDA IS FOR YOU AND YOU CAN PLAN 1 YEAR IN ADVANCE - REMEMBER THIS
| | |
| --- | --- |
| | Construction CPM Conference next event is 19-22 January 2020 at Disney World Florida. Three Full Days Where Professional Planner Schedulers Gather to Discuss and Improve Critical Path Method Analysis Knowledge. Early bird rate of $825 is good through 20 Jun 19 More information at www.ConstructionCPM.com. |
HOT FORUM POSTS
| | |
| --- | --- |
| | Here are some HOT Planning Planet Forum posts. Why not join the conversation? |
21 PRIMAVERA TIPS AND SHORTCUTS
21 Primavera Tips And Shortcuts

Here are a number of very BASIC tips and hints to help you undertake elementary scheduling tasks using Primavera.

Any use?
GLOSSARY OR TERMS - WORTH KNOWING?
The word "glossary" comes from the Greek "glossarion," with its root being "glossa," meaning "obsolete or foreign word."

Defined as - an alphabetical list of words relating to a specific subject, text, or dialect, with explanations; a brief dictionary.Therefore, it is a collection of obsolete or foreign words defined (so what's the point?).

Here is a useful list of terms that we found useful courtesy of Clarizen - Read them...
"PROVEN PRACTITIONER" A PLANNING PLANET PRODUCT
Do you seek PROMOTION or do you want to better UNDERSTAND YOUR Stengths and SKILLS (in private) or do you seek that NEW ROLE?

Proven Practitioner provides ALL THE TOOLS YOU NEED

Go to Premium and sign up!
COMPETENCY MEASUREMENT REPORTS FOR YOU, YOUR TEAM or YOUR COMPANY
We are now offering CONFIDENTIAL Project Controls Competency Measurements for our members!

From this report, you will receive a summary, similar to the one presented above, showing your teams, company's or projects "Competency Performance Index" across the full Project Controls capability arena. If you are interested in transforming Project Controls capability and team measurement, and would like to find out more, click here.
PROJECT CONTROLS ROLE EXPECTATIONS

Have you taken a look at the Guild of Project Controls' Role Descriptors yet? - This is the perfect tool for those who want to find out the baseline knowledge required for their role and level of seniority - think of it as a job descriptor for all roles and levels of competence. Give it a try here, find out more here.
PROJECT CONTROLS MENTOR TOOLBOX
RATES, NORMS & DURATIONS
What is needed to come up with a production rate?

A duration of time, the manhours involved, and an amount of work produced this section of Planning Planet is here to document this.

What information do you have that you can share?
ALTERNATIVE TO PRIMAVERA AND ASTA?
A superior alternative to the "most popular" software for us as planners?

Spider Project offers numerous unique functional features and is the only PM software that optimizes resource, cost, and material constrained schedules and budgets for projects and portfolios.
PROFESSIONAL PROJECT GOVERNANCE AND CONTROLS OR HOW TO STOP PROJECT FAILURES
The Case for Professional Project Corporate Governance and Project Controls Or How to Stop Project Failures

Thus we need to develop a set of performance procedures to overcome the shortcomings and so start with a simple corporate project governance charter.-
GET IN FRONT OF ONE POINT FIVE MILLION PROJECT CONTROLS PEOPLE
If you would like your product, service or software or yourself to be put in front of the global (or local) Project Controls Community then you should consider subscribing to the Planning Planet Project Controls Market Place.

What is this?
ARE YOU FOLLOWING US ON SOCIAL MEDIA?
Let's get social!

Build your network and keep up to date by following us on social media, just click the icons to get started.
THE GUILD OF PROJECT CONTROLS COMPENDIUM AND REFERENCE
The Compendium and Reference (CaR) is a document which forms The Guild Standards.

The CaR is a living document being continually improved, supplemented and updated by the Guild community to reflect improvements to practices, opinions and methods in our chosen profession. The Guild is ready to receive suggestions at any time for updates to the CaR Standards. Take a look here.

WOULD YOU LIKE TO ADVERTISE ON PLANNING PLANET?
We want to give more of our members the opportunity to advertise on our site. There are many reasons why this would be beneficial to anyone wanting to advertise their goods or services. We are offering two levels of interaction with our community, PP SILVER ADVERTISER and PP GOLD ADVERTISER.
Click here to get started!
ARE YOU TAKING FULL ADVANTAGE OF PLANNING PLANET?
See who you know from within our 150,000+ membership pool!

Take a look at the worlds first and only competence based credentials supported by a career path, role descriptors, self-assessment tools and online compendium desk reference of best tested and proven tools and techniques for project controls practitioners.

Join other members who share their thoughts and ideas in the form of blog posts.

100,000+ questions and answers to the topics we struggle with (mostly software!) on a day to day basis.

A knowledge-base that can be contributed to or utilized by anyone with skills and/or interest in planning, scheduling or project controls. No Wiki page or article is owned by its creator or any other editor, and its content relies upon collaboration and teamwork. How can you contribute?

What is needed to come up with a production rate? A duration of time, the manhours involved, and an amount of work produced? Take a look and get involved.

This has been dusty and quiet place for some time now. We have been liaising with recruiters, headhunters and talent managers plus a ream of corporate leaders and very soon we will have the largest live repository of project controls jobs in the world. Check back soon.

Check out our Silver and Gold partners and see if you'd like to be included there also.
ARES PRISM EVENTS - IF YOU ARE A USER THEN CHECK THESE OUT
Upcoming PRISM Events:

PMIAC May 27-28, 2019 in Melbourne, VIC, Australia Global Petroleum Show June 11-13, 2019 in Calgary, AB Canada

PMO Conference June 13, London

AACE Annual Conference June 16-19, 2019 in New Orleans, Louisiana, USA
THANK YOU FOR READING OUR MESSAGES
If you'd like to help the small but enthusiastic team of people helping with this newsletter please do get in touch with us via PPadmin@planningplanet.com We know we have a long way to go to make this informative and an anticipated bi-weekly "read" so do get in touch and get involved. If you are reading this I am impressed, ha ha....
Regards... The Planning Planet Team
To unsubscribe please email ppadmin@planningplanet.com please ignore the unsubscribe link below