05 June 2018 Have You Heard of PrimaveraReader PRO
Dear Members,

Please find below a short newsletter explaining about new versions of PrimaveraReader - we hope you find that it adds value.
THE NEW PRODUCT VERSIONS ARE HERE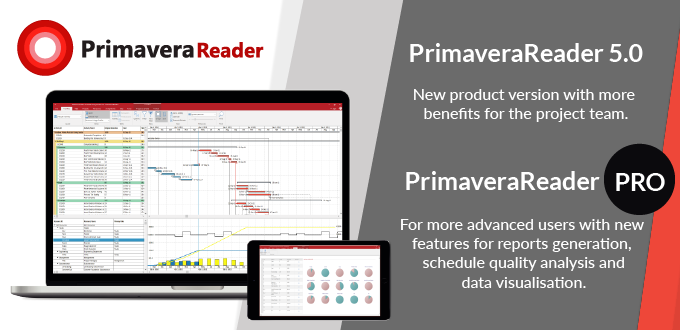 Dear Planning Planet members,
It is our great pleasure to introduce the new and improved PrimaveraReader v.5.0 and the brand new, PrimaveraReader PRO.
The new product versions are here to allow you to view your Oracle Primavera P6 schedules, improve the efficiency of your workflows and help you get your projects done on time and on budget.
WHAT'S NEW IN THE LATEST VERSION 5.0...
RESOURCE USAGE PROFILE VIEW - HISTOGRAMS AND S-CURVES
Analyze the cost and quantity usage for roles and resources, for a single or multiple projects. You can also see the allocation of specific roles or resources, which helps you to optimize the working hours for your team.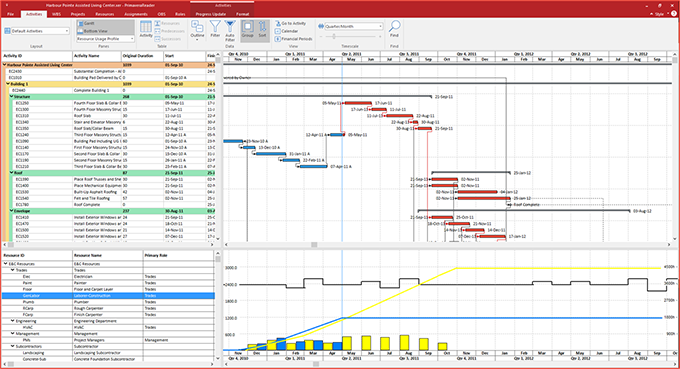 Histograms and S-Curves - See how it works.
PROGRESS UPDATE: ADD/DELETE ACTIVITIES
Team members can now insert proposal for new activities in progress while on field or inform the scheduler which tasks are canceled and should be removed.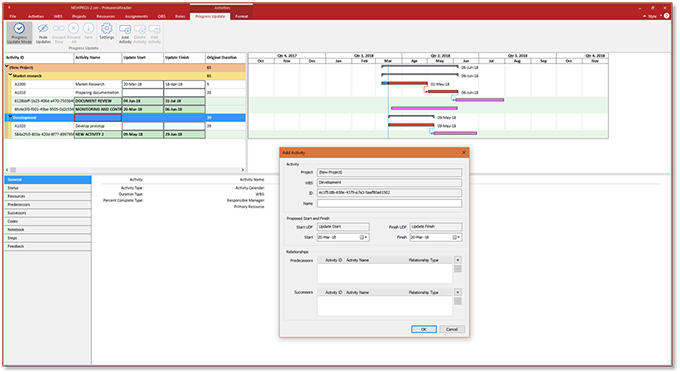 Add Activity - See how it works.
Delete Activity - See how it works.
PROGRESS UPDATE: GANTT CHART PREVIEW
Users will also be able to immediately get a preview of their activity proposals, directly in the Gantt Chart view.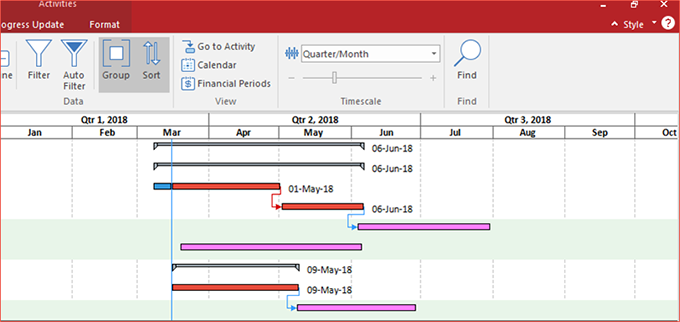 See all new features and improvements.
INTRODUCING THE NEW PrimaveraReader PRO
PrimaveraReader PRO is a new version of PrimaveraReader with added functionalities for reports generation and sharing, schedule quality analysis, KPI analysis and improved data visualization options.
GRAPHICAL REPORTS FOR ALL PROJECT STAKEHOLDERS
Generate default and custom reports, analyze KPI's and schedule quality, measure the project progress and communicate information more effectively with all project stakeholders.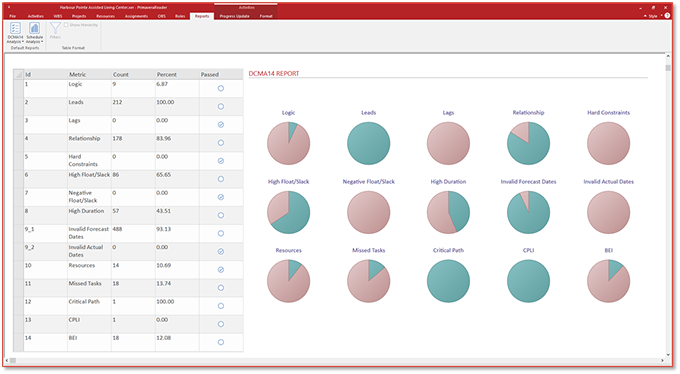 Learn More About PrimaveraReader PRO
Want to learn how our solutions can best fit your needs? - Download Your Free Trial.
That's all folks...

If you want to get involved and provide content for the next newsletter then please get in touch.
Legal Bit - Some users are finding that the unsubscribe link does not work for them so we recommend asking to be removed via email ppadmin@planningplanet.com