09 Feb 2018 News
Dear Members,

Please find below this weeks' newsletter. We hope that you find it adds value to your day. Please visit our sponsors as they keep our 5 servers running and without them we will cease to exist. Thanks :)
PLANNING PLANET has a new LONDON OFFICE location: call us for a chat - us: +44 1784 779788
Introducing Project Controls Global
| | |
| --- | --- |
| | If you are a prospective EMPLOYER with VACANCIES you'd like to fill or a PROJECT CONTROLS PRACTITIONER ready to take on the challenge of a NEW ROLE then please GET IN TOUCH for an initial discussion so we can demonstrate to you how we can help where others cannot - read about it here |
| | |
| --- | --- |
| | NEWS from Oracle Primavera |
Live Webcast with Q&A Feb 21
Powerful Project Scheduling and Planning in Oracle Prime Projects
The schedule management capabilities of Oracle Prime Projects enable powerful-yet-easy project planning and scheduling in the cloud. Based on the technology of industry-leading scheduling software Primavera P6 Enterprise Project Portfolio Management, Oracle Prime Projects allows project managers to evaluate different schedule scenarios to arrive the optimal project execution plan. Learn how project executives can evaluate resource demands across multiple projects to maintain optimum staffing levels across the organization. Oracle Prime Projects is the only solution that integrates Critical Path Method scheduling, Lean task management, and risk management — helping you deliver superior construction project outcomes.
Join us for the first in a series of Oracle Prime Projects webcasts. Register today!
Oracle Industry Connect: Featured Speakers
April 10 – 11, New York Hilton Midtown
Join Oracle Construction and Engineering (formerly Primavera) for a host of presentations exploring innovation and best practices in project delivery – and the collective efforts to unleash the transformative ideas and technology that will define the future of projects.
Here are just a few of the innovators and thought leaders who will present. See the latest on the speaker line-up here.
Darren H. Bechtel, Founder and Managing Director, Brick & Mortar Ventures
Julie Owen, Deputy Executive Officer, Program Management, Program Control, Los Angeles County Metropolitan Transportation Authority
Russ Angold, President, EksoWorks
Learn more and link to registration here. Watch this short video to hear from some of our past attendees about the value of Oracle Industry Connect.
How does Resource Shift Calendar in Primavera P6 work?
by Khuong Do

In Primavera P6 -> Resources window -> Units & Prices tab, there is a selection box called Shift Calendar

What do we use it for?

I'll show how to use it in this article. Read Blog
Want to teach Preparatory or Competent Level Planning & Scheduling?
If you would like to help teach practitioners, or your team the fundamentals of Planning & Scheduling or Cost Management or even Managing Claims then please read this page.

You would be provided with a detailed sylabus and course content so all you would need to do is to be an experienced project practitoner and be able to develop some training slides to use with students.

We even advertise you and your courses and find you your students - please read this page.
Project Management or Project Controls?
The Project Management Professional Certification Training Bundle can prepare you to ace the certification exams. This 10-course collection delivers 100 hours of training. Make your way through the entire training.

Then once you have that you can upgrade your knowledge and skills and become a Project Controls practitioner (planners will understand why this is funny)
Scrum or KanBan, which to choose ?
by Alan Zucker
Organizations starting their Agile journey are confronted with an array of choices. One early decision is, what methodology and process to follow?
The authors of the Agile Manifesto represented many approaches, methodologies, and frameworks. The common theme was that they had uncovered better ways of developing software. Consequently, the Manifesto was not a recipe with detailed instructions. Rather, it represented a list of suggested ingredients.
Scrum is the most common Agile methodology and enjoys almost 60% market share. Kanban is a less popular as a standalone method; however, its practices are part of Scrum, Lean, and many hybrid approaches. Kanban is also favored by many leading companies such as Pixar and Spotify.
Scrum
Scrum is the most popular Agile methodology. It provides a well-defined approach with clear roles, practices, and ceremonies. Learning Scrum is easy. By following its practices, teams learn the required behaviors and mindset through experience.
Scrum Roles
Scrum establishes clear roles and expectations. The Scrum Team is empowered and self-managing. Team are often generalizing specialists. In other words, the team is interdisciplinary and has the skills required to deliver the product. The Team is accountable to itself to fulfill its commitments to the customer.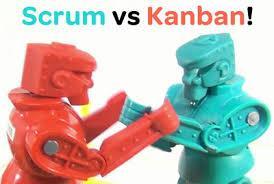 The Product Owner is an integral member of the Team and represents the voice of the customer. The Product Owner develops the product vison, roadmap, and backlog. The backlog is the prioritized list of features to be delivered in each development increment, or Sprint. The Product Owner works with the Team throughout the process to provide input, feedback, and answer questions. This regular interaction is a key component of Scrum. The Scrum Master ensures the team follows the Scrum processes and protects the team from external distractions. The Scrum Master is a facilitative leader that guides the team and helps them mature and improve. Read Full Blog
Launching Falcon Heavy vs. Launching PrimaveraReader 4.3
| | |
| --- | --- |
| | PrimaveraReader releases the new version 4.3 with specific features developed to increase project team's productivity and project's efficiency. |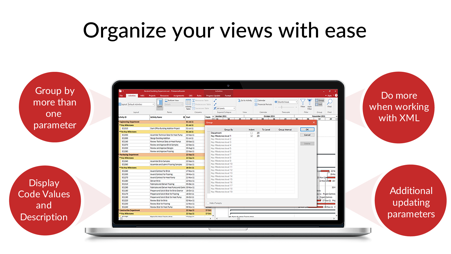 What is new in version 4.3 ( See short video )
Create Groups, Filters and Sort by combining multiple fields (e.g. WBS, Activity Codes, Primary Resource, UDFs and all the other fields)
Update Physical % Complete, Units % Complete; Duration % Complete; Remaining Duration
Import Baselines from XML file
Select to display Code Values or Code Description
New filtering criteria using Primary Resources, Activity Codes, WBS
Visit our section on Planning Planet's forum.
PrimaveraReader's discussion channel is a dedicated place where you can share knowledge, ask questions and also suggest features and improvements you would like to see in upcoming versions of PrimaveraReader.
Corporate or Individual Membership - read this
| | |
| --- | --- |
| | Guild Partner Membership enables employers to assess AND manage their Project Control function much more effectively... your staff benefit by increased awareness of their roles and how to improve their skills with written guidance and a global community to call upon. Read about it here. |
Recognizing and Combating Construction Fraud
by: Kim Slowey

Construction fraud — it happens in owner-contractor and contractor-subcontractor relationships, and it's committed by employees of any type or size of contracting firm. Last year's Kroll Annual Global Fraud and Risk Report showed that 70% of construction companies experienced at least one incidence of fraud in 2016. The number was 75% in 2015, so a 5% reduction of such a high percentage isn't much to celebrate.

Most instances of fraud go undetected, according to Frances Haynes, attorney at law firm Lewis Roca Rothgerber Christie's Phoenix office, and only are detected when there are money problems or a dispute toward the end of a construction project. "That's typically when you find out something's gone wrong," she said. "Problems become more magnified."

Plus, said attorney Kevin Kolton, deputy group leader of the construction practice at Schiff Hardin in Chicago, "In good times, money hides a lot of problems."

Kenneth Roberts, Schiff Hardin's construction group practice leader, said that nine times out of 10, contractors that commit fraud think there's a basis in the contract for what they're doing and that they're just stretching those boundaries.

But despite the acknowledgment that fraud happens too frequently, it's difficult proving intent, which needs to be established to pursue a successful legal case. According to Kolton and Roberts, several elements have to exist to prove an act is fraudulent. In such a criminal case, and using a contractor's payment application as an example, those would be:

A false statement of material fact (i.e. a payment application that includes amounts for work not yet performed);
The defendant's knowledge that the statement was false (the contractor knew the payment application included amounts for work not yet completed);
The defendant's intent that the statement induce the plaintiff to act (the contractor submitted an incorrect payment application so that the owner would pay those unearned amounts);
The plaintiff's reliance on the statement (the owner used the payment application as the basis for determining payment to the contractor); and
The plaintiff's damages resulting from reliance on the statement (the owner paid for work that was not provided).

Some instances of wrongdoing, Haynes said, constitute fraud at the outset, but a company could argue that it didn't know what it was doing was fraudulent. Again, she said, intent is hard to prove. Read Full Blog
The key role of Cost Estimating in Project Management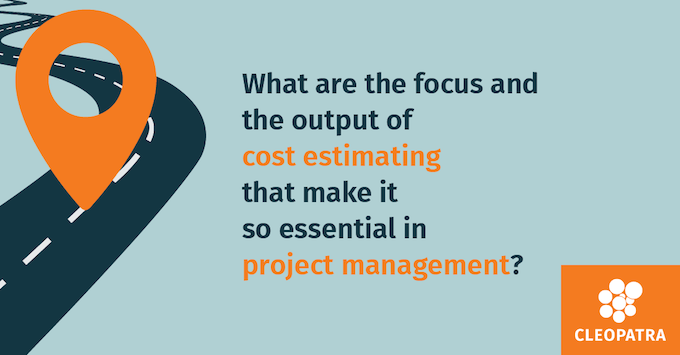 Cost is one of the constraints that project management needs to effectively control. What are the focus and the output of cost estimating that make it so essential in project management? Read the full blog post here to learn more about the key role of cost estimating in project management.

The 7 Principles of PRINCE2 Project Management
by: bytestart.co.uk

All businesses go through change as they grow and develop and it will become likely that at some stage every business will take on a project of some sort, whether that's the delivery of a new IT system, reducing wastage in the supply chain or developing a new website.

Many business projects can be complex and protracted affairs that go on for months and take up a lot of precious resources. An understanding of project management will therefore help business leaders to keep things on track and avoid lengthy and costly delays.

Whilst it falls upon the shoulders of a project manager to marshal the various individuals, expertise and resources in order to deliver the project, there will always be some predefined project management methodology that informs what they do and helps them keep track of all the disparate elements.

Project management methodologies bring structure and order to proceedings and one of the most recognised in the world today is the PRINCE2 project management methodology.

The seven principles that sit within this approach are flexible enough to be applied to projects of any size in any industry, and it's these that we'll examine in this short guide. Read Full Blog
The 1, 2, 3 of Primavera P6 Baselines
by: Emily Foster

Primavera P6 Professional allows you to assign up to three user baselines and one project baseline per project. The following article explains these capabilities and how they can be helpful in tracking the overall status of a project and near-term interim variance reports.

Take a look at the following diagram (taken from the Ten Six Primavera P6 training course) that outlines the concept of project and users baselines.

Current Project
This is the current activities in the project schedule and is editable in the activities view.


Project Baseline

This is a static copy of the project, typically created once the final baseline has been agreed by all the stakeholders. This should be under version control and not changed without due process.
User Baseline Primary, Secondary and Tertiary
These are more ad-hoc snapshots of the project that are for near-term variance and comparison reporting.
Baseline Basics
When you create a baseline in Primavera P6 Professional using the Maintain Baselines dialog, you are in fact creating a complete copy of the project in the database: the baseline project just doesn't appear in the project list because P6 has it tagged as a baseline copy. Read Full Blog
Changes and Claims Avoidance
by: Gholan Medalla

Most of us have heard of the saying, "The only thing in this universe that does not change is the word change itself".

In the realm of projects, change shall mean anything that deviates from the originally agreed scope, terms and condition of the contract. It is inherent, hard to avoid and sometimes unpredictable, therefore it is best that in all stages of the job it is well managed. To this regard, management shall mean setting up adequate processes and infrastructure, so that all stakeholders can properly identify what qualifies as a change (at this stage it becomes a change order). Then agree on the entitlement to how much compensation in terms of money and schedule is required to be reimbursed to the affected party.

So, what happens to the perceived changes that falls through the cracks in the change management process? As well as those items that concerned parties couldn't agree on entitlement?

This is where Claims come into the picture!

Aside from disputed items in the change order, claims also happens if an event outside the control and influence of a certain party caused delay or disruption to a task(s) resulting in longer or shift in activities. But why Claims Avoidance vs just managing it?

The simple answer is because in most cases when claim is initiated it begins to sever the good contractor – client relationship. Also, an improperly prepared claim package tends to waste a lot of valuable time on both sides of the fence in reviews and further disputes. Hence, it is beneficial to all parties to focus instead on empowering the Change Management process.

So how do you accomplish this? Through a well-defined design package, high level of accuracy on quantities, adequate specification and creation of realistic schedule where all risks and constraints are accounted for. These are good steps but too broad and general and most times hard to implement and validate on when the desired criteria have been reached. So, everyone must do due diligence from the early stages of the project that the right talent to create a robust change management plan is in place and all stakeholders are adept to it. But remember, no matter how solid the contract language, scope, terms and conditions, there will be items that would be disputed because of difference in interpretations. Well, at least this greatly reduced several unnecessary claim documents to be reviewed!!!

As a final thought, the project execution phase shall be the judge on how strong is the change management process. Change is imminent and disputes towards its interpretation will always happen. It will probably come down to how strong the partnership and how good of a relationship between parties exist. As well as how it will endure the test of back and forth change orders and disputes. But perhaps the project cannot attain a state of good relationship unless all processes are set up adequately where it is transparent, with no hidden agendas, and is geared towards being fair and reasonable. www.thinkhighlevel.com
Focusing on Individual Careers in Project Management
The Project Management Institute works with more than three million people in over 200 countries – helping project managers transform the way businesses operate. For PMI CEO and President Mark A. Langley, there's no more pivotal responsibility in the world. As part of this focus, PMI has developed its Project Management Professional certification – the PMP – to help those people who want to dedicate their careers to project management set themselves apart. Mark outlines the mission of the PMI to support project and programme managers, and explains how the PMP is helping individuals and organisations across the world.

Mark A. Langley: For PMI, from our founding, we've really been focused on the individual project and programme manager. Working with organisations, in the organisation context, was absolutely critical to understand the needs in an organisation; but our focus has been and will continue to be on the individual.

So we want to help the individual from their first interactions with PMI; all the way through their career. And that's really our focus.

European CEO: The Project Management Institute works with more than three million people in over 200 countries – helping project managers transform the way businesses operate. For PMI CEO and President Mark Langley, there's no more pivotal responsibility in the world.

Mark A. Langley: How often do you get an opportunity to work on the most important strategic initiatives of an organisation? And that's really what project and programme managers are doing: facilitating change, but also delivering incredible strategic value to an organisation.

Project management is one of the few professions where we're seeing an increase in the demand for project management, and therefore project and programme managers, all over the world.

And that's a result of, really, a recognition by organisations that all strategic change happens through projects and programmes. And there's a demand just from growth. There's a key element from the growth of organisations globally. And we can see that there's a talent gap being created. So there'll be more project management positions available, for which there'll be no-one qualified. Unless, individuals and organisations, and organisations like PMI, put a focus on the careers and development of those individuals, so they're ready to lead those major initiatives.

European CEO: As part of this focus, PMI has developed its Project Management Professional certification – the PMP – to help those people who want to dedicate their careers to project management set themselves apart. Read Full Blog
Big Global Oil Projects Are Starting to Get Off the Ground
by: Bloomberg

The global oil industry's backlog of big drilling projects is starting to shrink as prices improve.

From production vessels tapping Brazil's deep-water reserves to pipes connecting rigs to underwater wells in China, the number of ventures delayed since the oil crash that finally got approval to get off the ground totaled 18 last year, according to a report by consultant Rystad Energy. That compares with only five in 2016 and two in 2015.

That's a start, but there are still 104 delayed oil and gas projects waiting for investment approval, according to Rystad.

"The industry has put in a lot of spadework to advance these delayed projects," Readul Islam, a research analyst at Rystad, said in the report. "With over 100 projects still in our tracker as we enter 2018, the hard work must continue to maintain 2017's momentum."

Among big oil projects that received the go-ahead last year, Brazil's Petroleo Brasileiro SA, France's Total SA and their partners approved the next phase of development of the multibillion-barrel Libra field off Rio de Janeiro's coast. The plan includes adding a floating production, storage and offloading ship, or FPSO, by 2021 and another by 2022.

But the slow pace of project approvals for larger, higher-risk projects means that discoveries of new reserves in 2017 were the fewest on record and replaced just 11 percent of what was produced, according to previous report by Rystad. This could lead to output deficits as soon as next year.

The 25 delayed projects approved since the 2014 crash are expected to develop the equivalent of about 16 billion barrels of oil at an estimated cost of $87 billion to first production, Rystad said.

With assistance from Sabrina Valle and Peter Millard. To contact the reporter on this story: Bailey Schulz in New York at bschulz17@bloomberg.net. To contact the editors responsible for this story: Reg Gale at rgale5@bloomberg.net Carlos Caminada, Stephen Cunningham.
Future Looks Bright for BIM
By Nicolas Mangon

Nicolas Mangon, VP, AEC Business Strategy & Marketing, Autodesk

Organizations realize that location-based data and the ability to leverage this information within their core business is essential for them to stay competitive. This information is required not only to differentiate them from the competition but to be in a position to respond to market trends and demands. Knowing the impact of 'where' will be just as relevant to business strategy as knowing the business requirements for what a company offers. This is challenging as all of us to deliver more and better infrastructure with less resources.

The AEC industry is embracing technologies that underpin a process our industry calls Building Information Modeling (BIM). The market demand and growth potential for a BIM-compliant process is tremendous.

The AEC industry is facing a great demand to build efficient and sustainable infrastructure due to population growth and urbanization. This is challenging as all of us to deliver more and better infrastructure with less resources. The AEC industry is embracing technologies that underpin a process our industry calls Building Information Modeling (BIM). The market demand and growth potential for a BIM-compliant process is tremendous.

Autodesk is embracing this change throughout its portfolio of products. It has helped pioneer the process of BIM within the AEC community and is currently evangelizing the benefits of connecting BIM to the Cloud (Connected BIM) to facilitate real-time information sharing through a Common Desktop Environment. Autodesk is also working to bring the BIM data seamlessly together with location-based GIS data so that customers can take full advantage of the detailed asset information along with the complete understanding of how this asset connects to other assets and/or the local community. Read Full Blog
That's all folks...

If you want to get involved and provide content for the next newsletter then please get in touch.
Legal Bit - to unsubscribe and be removed email ppadmin@planningplanet.com