01 Dec 2017 News
Dear Members,

Please find below this weeks' newsletter. We hope that you find it adds value to your day. Please visit our sponsors as they keep our servers running and without them we will cease to exist. If you would like to join our team of bloggers and content providers then do get in touch.
THE BENEFITS OF A TIME-PHASED BUDGET AS OPPOSED TO A COST-LOADED SCHEDULE TO ACHIEVE PROJECT SUCCESS
White Paper: The Benefits of a Time-Phased Budget as Opposed to a Cost-Loaded Schedule to Achieve Project Success

This white paper examines the two most widely used methods to fulfill the ANSI Standard on Earned Value Management Systems: Cost-Loading a Schedule and using a Control Account Time-Phased Budget.

It outlines their core components and then provides a side by side comparison. Read White Paper
WANTED - if you would like to help us make this newsletter better by finding and formatting content that you think other practitioners would enjoy and benefit from then please email us by using - ppadmin@planningplanet.com
28 DAY WARNING: GUILD LIFETIME MEMBERSHIPS ARE CLOSING...

Currently Project Controls practitioners can join the Guild of Project Controls for the sum of $150 USD which lasts them for their entire Life Time; i.e. no yearly fees to remain a Member - SEE THE BENEFITS
This current LIFE TIME offer will EXPIRE in 28 DAYS time... We must do this as we have Training Partners coming on stream and Corporates too! THERE WILL NEVER BE A LIFETIME MEMBERSHIP OFFER AGAIN so take it while you can!

From 1st January 2018 we will switch to the Yearly Membership model;

i.e. if you wish to become a Member after this date it will cost you $150 USD EVERY YEAR.

LAST CHANCE LIFE TIME Membership at USD150 - Get LIFE TIME Membership
That's it - thank you for your attention, PLANNING PLANET and GUILD TEAM
RENUMBER / CHANGE ACTIVITY ID FOR ALL ACTIVITIES TO BE ASCENDING PERFECTLY IN PRIMAVERA P6
Do Duy Khuong Blog - Primavera P6, Microsoft Project Tips & Tricks

While making an activity list for a project, we often have to insert an Activity and this means the activity ID's are no longer ascending nicely. Here is a tip to renumber them. Read the White Paper
PrimaveraReader - checkout Planning Planet soon as PrimaveraReader are opening a dedicated help and discussion area on the Planning Planet forums - See our Discussion Forums
GUILD ENDORSED TRAINING PRACTITIONERS
Are you a practitioner who would like to help coach more junior practitioners and make revenue for doing it full time or part time?

Are you an experienced training provider who can deliver small or large scale training and want a new product set?

You are welcome to use the Guild of Project Controls Compendium and use your experience to help practitioners know and understand the tools & techniques associated with Planning & Scheduling, Cost Management, Forensic Analysis and Project Controls... become a trainer for the Guild.

If you would like to "get plugged in" and utilise this comprehensive competency based toolset then email us at PPAdmin@planningplanet.com
WEBINAR: THE FUTURE OF PROJECT CONTROLS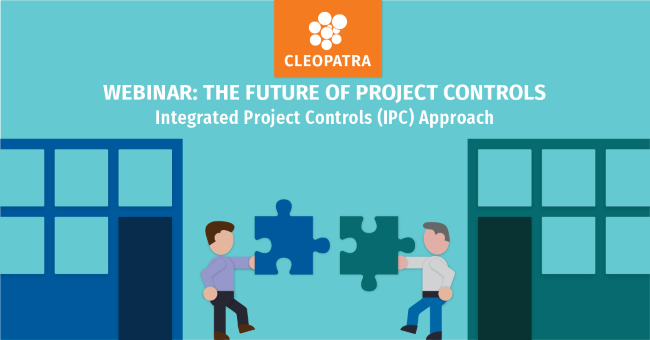 Integrated Project Controls (IPC) Approach - Advancement in technologies, increased communication capabilities and connectivity of devices provide a great opportunity to control technical projects smartly and more efficiently.
However, the common ways of controlling projects still lead to huge cost overruns and schedule delays. Completion costs are 59% higher than initial cost estimates on average.
This webinar will get you thinking about the root causes of overruns and delays and will show how you can apply an integrated project controls (IPC) approach to overcome these challenges. With this, you will establish a continuous improvement process for your project controls.
Join this webinar to learn:
Why it is important to see project controls as an integrated approach, instead of a collection of individual disciplines
How you can avoid the most common pitfalls in integrating estimating, scheduling, cost management and benchmarking
What different levels of integration can be achieved and the benefits you can derive from them
How you can identify your organization's maturity level of integrated project controls (IPC)
How to take the appropriate actions based on your organization's maturity level of IPC
Date: 14 December 2017 - Register for the Webinar
SPIDER PROJECT - THE MOST POPULAR PROJECT, PROGRAM and PORTFOLIO MANAGEMENT TOOL IN RUSSIA
Spider Project software is most popular project, program and portfolio management tool in Russia. It has customers in 34 countries but still is not widely known abroad.

The first version of Spider Project was launched to the market in 1993 and since then its improvement based on its development team ideas and experience and users proposals and requirements never stopped. Today it has a lot of unique features that are not available in other tools. Look at the presentation here that describes some advanced scheduling functionality that is required in many projects but is absent in most tools.
Project models may be used as the decision making tools only if they reflect all existing dependencies and constraints. Let us know if you create project models that give reliable answers to any what if question and forecast future results. We'll be glad to discuss any issues with creating these models in Planning Planet Spider Project forum.
That's all folks...

If you want to get involved and provide content for the next newsletter then please get in touch.
Legal Bit - to unsubscribe and be removed email ppadmin@planningplanet.com