28 Jul 2017 Newsletter
Dear Members,

This newsletter again comes to you courtesy of some of our new Newsletter Team and is part of our initiative to do a better job of collating and presenting useful Project Controls data from around the internet.

| | |
| --- | --- |
| | THE LAST NEWSLETTER WAS READ BY 89,022281 PEOPLE - thanks for all your support |
[EDITORS] INTRODUCING THIS WEEKS EDITORS
Ellada Kiryakulova, Project Services Analyst - profile
Michael LePage, Chief Learning Officer at Plan Academy - profile
Ramzi Ghattassi, Production Planning Engineer - profile
Samuel Odemo, Primavera P6 Facilitator - profile
Charalampos Markou, Associate Project Manager - profile
Arash Dowlatshahi, Project Controls Manager - profile

Big thanks to these practitioners for assistance in providing the information.

If you want to join the team to locate and provide useful content or if you want to organise the editors and format and publish the content please get in touch via PPAdmin@planningplanet.com and tell us about yourself.
[SOFTWARE] The P6 XER File Viewer You Didn't Know You Needed
By Michael LePage, Chief Learning Officer at Plan Academy
When it first launched, PrimaveraReader XER viewer was an intriguing alternative to importing .xer files in your database to view the contents. But the tool was a bit too new to do a deep dive. Now, having a few releases under its belt (currently version 3.5), I'm convinced PrimaveraReader is a tool that will become essential to any company using Primavera P6 or working with other companies that do.

Here's why... learn more

If you'd like to checkout the PrimaveraReader for yourself click on the image below...
[TECHNICAL] GO BEYOND LEAN : QUICK RESPONSE MANUFACTURING (QRM)
Quick Response Manufacturing is a company-wide strategy for reducing lead times throughout the enterprise.
QRM pursues the reduction of lead time in all aspects of a company's operations, both internally and externally. Specifically, from a customer's point of view, QRM means responding to that customer's needs by rapidly designing and manufacturing products customized to those needs. This is the external aspect of QRM. Next, in terms of a company's own operations, QRM focuses on reducing the lead times for all tasks within the whole enterprise. This is the internal aspect of QRM.
Examples of such internal lead times are the time to approve and implement an engineering change or the time to issue a purchase order to a supplier. Typically such lead times are not directly observed by the customer. However, you will see that the application of QRM to reduce these internal lead times results in improved quality, lower cost, and of course, quicker response for the customer.
This was extract from : It's About Time : The Competitive Advantage of Quick Response Manufacturing of RAJAN SURI
Link to the book on AMAZON : https://www.amazon.com/Its-About-Time-Competitive-Manufacturing/dp/1439805954
RAJAN SURI WEBSITE - http://rajansuri.com/ and QRM CENTER - https://qrm.engr.wisc.edu/
ONTRACK ENGINEERING - AACE INTERNATIONAL WORKSHOPS
Do not miss out on the opportunity attend the 1st AACE International Workshops & Conferences in Lagos, Nigeria and Sandton, South Africa. They are just around the corner!
More information about the upcoming events can be found below:
August 25, 2017 - AACE Region 9 and AACE South Africa Present the First Southern African Regional AACE Conference. Please go to www.aaceregion9.org for details and Eventbrite registration, or contact dirregion9@aacei.org
September 01, 2017 – AACE Region 9 and AACE Nigerian Section Present the First Nigerian Regional AACE Conference. Please go to www.aaceregion9.org for details and Eventbrite registration. or contact dirregion9@aacei.org
HOW TO PREVIEW A PRIMAVERA P6 XER FILE'S GLOBAL DATA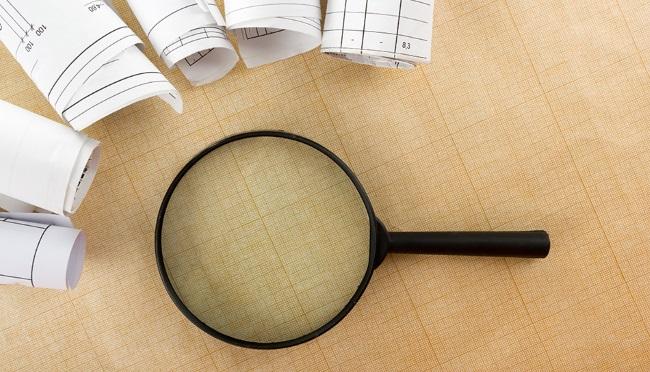 This post is part 2 of our Scheduler's Guide to Primavera P6 Global Data and Project Data. If you haven't read part 1 yet, go have a read. In this post, I'll show you how to preview Global Data coming from a Primavera P6 xer file.
The concept of Global and Project Data in Primavera P6 is important to understand; not so much from a planning & CPM scheduling perspective, but from the view of wanting to be able to pass a complete record of a project (or perhaps just the essentials) back and forth between users or databases
Provided by Michael LePage, Chief Learning Officer at Plan Academy
THE MISSING LINK IN PROJECT DRIVEN ORGANIZATIONS
Whether your organization delivers projects for profit or invests capital to meet its strategic goals, you need to understand the financial health of the project from concept to closeout.
What happens after contract award or the go-no go decision on a major capital investment? How do you know if the project cost, schedule, and scope are on track? How does the impact get rolled into the profit and loss statement (P+L)? Do the Finance Department and the Operations Department have the same view of the project, and does the executive team have full transparency?
Once a project is approved by the executive team, a project manager typically takes over. His focus is to get the job done. Project managers tend to have a technical / operations focus and some a broad business background. Finance is told to keep track of the project. Finance tends to have an accounting focus and some broad operational background. They record budgets, actual costs, and some forecast of cost at completion.
How can you get accurate, timely, and meaningful project information from Operations, fully validated and analyzed by Finance, which provides additional insight into project management, and real value to the executive team? How can you eliminate surprises, warn the organization of risks and opportunities with enough time to react, and offer plans to mitigate the risk or capture the opportunity? To provide meaningful input to the P+L, so that the CEO, COO, CFO, banks, and investors are kept fully apprised, and understand the impact on the firm's profit and risk profile, a void needs to be filled.
The missing link is Project Controls...
https://www.projectmanagement.com/articles/287252/The-Missing-Link-in-Project-Driven-Organizations
Provided by Samuel Odemo, Primavera P6 Facilitator
THE ULTIMATE, FUTURISTIC PROJECT CONTROLS SPECIALIST
Visualize the future of project management, and you find yourself speculating if the typical project controls analyst would be replaced by a robot and, if so, what would that robot look like?
So, where in the world of science fiction (where a surprising number of predicted future scenarios that ultimately come to pass are hatched) is such a robot depicted?
Well, in Marvel Comic's Iron Man series, billionaire playboy/engineering genius Tony Stark has a butler, who became an assistant, and by the time the Iron Man movies came around had become an artificial intelligence-based assistant, named Jarvis. When he was a human butler/assistant, his name was Edwin Jarvis, but by the time he appeared in the movies his AI-based self was an acronym, short for Just Another Rather Very Intelligent System. Could this JARVIS render all of us project controls analysts obsolete in the not-too-distant future?
In that not-too-distant future, we see millionaire/playboy/Project Manager (stop laughing! It could happen!) Toby Snark, and his AI-based project controls analyst, NARVIS (Now, Another Relevant Very Intelligent System) preparing for an upcoming project review.
Imagine their conversation in the link below...
https://www.projectmanagement.com/blog-post/11371/The-Ultimate--Futuristic-Project-Controls-Specialist
Provided by Samuel Odemo, Primavera P6 Facilitator
[JOB HUNTING] SOTERIA
We already have a number of global companies waiting for your applications.
The SOTERIA METHOD enables all parties in the recruitment process to benefit and it's straightforward read the link for more information and apply now! - read more here and stand out from the crowd.
INTEGRATION OF EARNED VALUE AND RISK MANAGEMENT USING CONTINGENCY RESERVES
According to Project Management Institute (PMI), Project Risk is an uncertain event or condition that, if it occurs has a positive or negative impact or one or more project objectives such as scope, schedule, cost and quality (PMBOK 5th edition). Thus, it is necessary for Project Managers to create a Risk Management Plan for their projects, so they can manage these events minimizing failure and maximizing value.
On the other hand, Earn Value Management (EVM) is a technique used in the areas of planning and control for measuring project performance and progress combining measurements of the Project Management Triangle (Scope, Time, and Cost).
Many Project Managers consider these two processes as separate entities on different stages of their projects. This article will present an approach for integrating Risk Management to Earn Value Management through the use of contingency reserves with some real-life project examples.
Title: Integration of Earned Value and Risk Management using contingency reserves (Conference Paper)
Author: Sheives Tom Sheives, T. (2011). Integration of earned value and risk management using contingency reserves. Paper presented at PMI® Global Congress 2011, North America, Dallas, TX. Newtown Square, PA: Project Management Institute.
Link: https://www.pmi.org/learning/library/integration-earned-value-risk-management-622
Provided by Charalampos Markou, Associate Project Manager
PROJECT RESOURCES SCHEDULING AND LEVELING USING MUTLI-ATTRIBUTE DECISION MODELS: MODELS IMPLEMENTATION AND CASE STUDY
Project scheduling is one of the most vital processes in Project Management. It is a widely discussed topic in academic and practical circles due to its importance and complexity. Manpower, machines, materials and equipment are used for the execution of project activities, but these mostly have limited availability, which can constrain project scheduling procedures. Project resources might exceed or fall short of the resource demand in a project's time horizon.
These considerations present issues to project managers who must try to properly allocate among these demands in order to achieve a near optimal utilization during a project's lifetime. Resource leveling is among the greatest challenges faced by project managers as the success of a project largely depends on it. This is because peaks and valleys in the resource usage histogram are responsible for cost overruns due to the necessary recruitment, dismissal and training of the personnel. Moreover, issues may arise regarding the efficient management of available resources given that large peaks correspond to fluctuations in resource allocation during a project's life cycle or construction period. To address these issues, resource leveling provides procedures and frameworks that ensure the efficient management of resources to obtain smooth resource usage profiles.
These procedures attempt to identify activities that should be delayed to resolve resource over-allocations under time and cost constraints. Given the existence of a variety of available rules that could be followed by project managers to prioritize activities, the paper at hand examines the implementation of five Multi-Attribute Decision Making models and how they perform in the scheduling of a solar park construction project. Namely these models are the Weighted Sum Method, Analytic Hierarchy Process, PROMETHEE, TOPSIS, Ordered Weighted Average (OWA) and Hybrid Weighted Average (HWA). Finally, the derived results are discussed in comparison with those obtained by the standard resource leveling procedures of MS-Project.
Title: Project resources scheduling and leveling using Multi-Attribute Decision Models: Modes implementation and case study
Authors: Ch. Markou, G. Koulinas, A. Vavatsikos Ch. Markou, G. Koulinas, A. Vavatsikos (2017). Project resources scheduling and leveling using Multi-Attribute Decision Models: Modes implementation and case study. Expert System with Applications, 77 (2017), 160-169
Link 1: http://www.sciencedirect.com/science/article/pii/S0957417417300441?via%3Dihub
Link 2: http://www.mihantarjomeh.com/wp-content/uploads/2017/06/Project-resources-scheduling-and-leveling-using-Multi__sd74sad.pdf
Provided by Charalampos Markou, Associate Project Manager
HOW TO CHANGE CURRENCY IN PRIMAVERA P6 AND HOW IS DATA STORED WHEN USING MULTIPLE CURRENCIES

Sometimes we work in a project which uses a different currency other than US dollar.
I will show you how to create new currency and use it for the new project. Read the full explanation
Provided by Đỗ Duy Khương
STO PROJECTS DOCUMENT CONTROL
In the last month newsletter, I wrote about the general role of a Project Controls Office in the STO projects. In this newsletter, I will review 3 major elements of the Document Controls module of the Project Controls Office in more detail.
Close Out Report:
This document plays a major role in the success of the STO projects. A well-developed close out report, provide the information needed to successfully plan the next event while avoiding reworks and potential mistakes This document at a minimum should contain the following information from the last executed STO project:
Scheduling Data including Durations, Milestones, Critical paths, WBS
Cost Data Including Manhours, Original Budget, Final Cost, next event holistic budget estimate, CBS
Project Organization Chart including Core Team members
KPIs
Lessons Learned from all team members including contractors
Recommended next project work scope including planned vs actual work scope, Scope change items, base scope, additional scope
Utilized Resources such as Consultants, Contractors, Equipment, and material with relevant cost and performance data
Shutdown and Startup notes and timelines
Change Order:
A change in the project is inevitable. Change can happen during planning or execution. A change is usually not in the favor of the project but in some rare cases, it can be. Changes need to be logged, qualified, and quantified. Any change in the project directly or indirectly affects project cost and schedule. Therefore, it is vital to accurately capture and communicate any changes as soon as project team is informed of it. Changes can affect the project critical path and cause delays which not only increases the project cost but also delays the unit production and that will affect company's financials. Although a change in nature is a technical requirement, timely and effective documentation of the change is as important providing the opportunity to project team to address the change quickly and successfully. A Change order should contain the following data:
Time, date, and location of the change
Complete description including justifications and how to avoid it in future
Type of change
Schedule impact severity (low, medium, high, Critical Path)
Change approval level
Complete cost estimate including labor, material, and equipment
Work estimate
Performance Reports:
Performance reporting is an important part of STO Project Controls Office duties. It involves collecting, analyzing and distributing project data including, project progress, resources utilization, forecasts, and status to project team. In reality, performance data are comparisons of project performance to baseline. Performance reports can include the following:
Safety KPIs including first aids, recordable's, incident rate, near misses
Schedule KPIs including intervals, durations, and milestones, change orders schedule impact, trends, forecasts, and variances
Manhour KPIs including company and contractor direct and indirect man hours
Cost KPIs including company and contractor direct and indirect costs, equipment and material costs, cost of change orders, trends, forecasts, and variances
Provided by Arash Dowlatshahi, Project Controls Manager
MORE READING
Provided by Ellada Kiryakulova, Project Services Analyst
GUILD MEMBERSHIPS
Guild Memberships - one payment and that's you, a member for your entire lifetime - read more
Legal Bit... to be removed please use this link which will send a mail to PPAdmin@planningplanet.com