Tips on using this forum..
(1) Explain your problem, don't simply post "This isn't working". What were you doing when you faced the problem? What have you tried to resolve - did you look for a solution using "Search" ? Has it happened just once or several times?
(2) It's also good to get feedback when a solution is found, return to the original post to explain how it was resolved so that more people can also use the results.
Loaded Costs are not spreading in the activity's duration
Dear Experts,
We have a program fully loaded with cost and manpower. The problem that we are facing right now is that lots of costs that were loaded to the program are not spreading to the entire duration of the activity.
Can anyone share his knowledge on resolving this issue?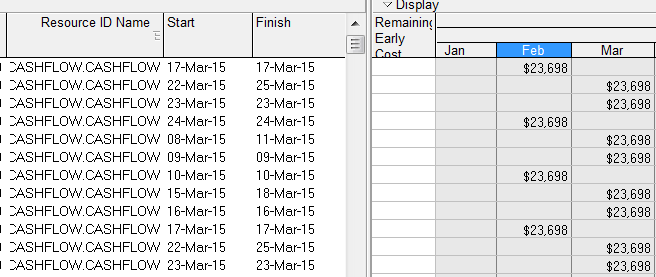 Thanks in advance.
Celso