Has your question already been answered?
Get a quicker response; before you post, why not search to see if it has already been answered
Group Interval
Hello,
Can anyone tell me whether the date notation - in grouping bands - can be changed to European date format?
I've grouped my layout on 'Start' and defined the Group Interval as Day.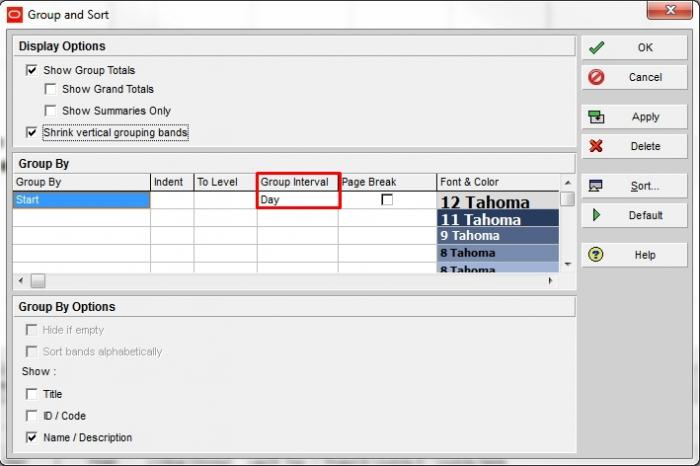 The Grouping bands present the date in following format: "Ddd MM/DD".

Whereas my User Preferences have a different format (also visibile in Start and Finish columns).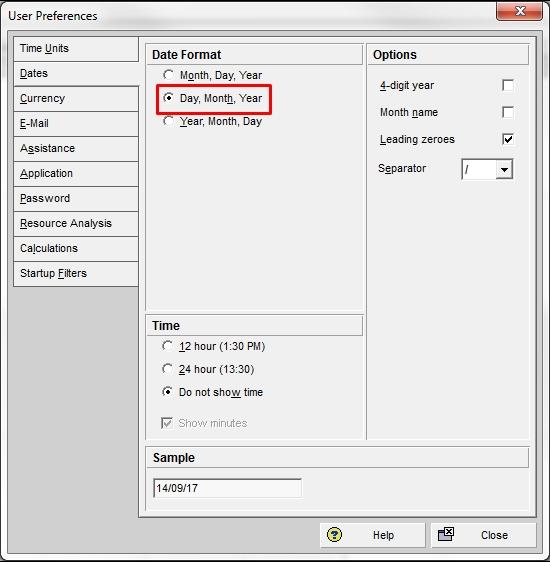 Can the date format in Grouping Interval be changed, and if so, kindly share how.