Client feedback tools for better web design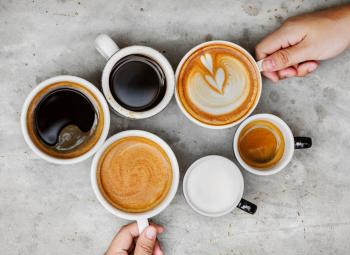 No matter what's your team size, where you are based or what's your experience in the domain. Nothing fades out the importance of client feedback during web design process.
"
Your team might be equipped with skills and creativity, but without regular feedback from a client, their efforts will be applied based solely on assumptions
"
—
by Simone Zecchi
Elaborating the thought further: we all know assumption can't be relied on. More importantly why to rely on assumptions when you can clear all your doubts right away.
Let's have a look what a web design workflow looks like :
Image Source :
https://modassicmarketing.com/web-design-workflow-how-a-website-is-built
As portrayed in the above graphic
"
Client's feedback is not limited to design. It rolls in every time, whether it's the contract, timelines, process workflow, communication channels or deliverables.
"
So, never forget to loop in clients during each sprint of your web development lifecycle.
Early and quick client feedback = 'Minimal wasted efforts' and 'In time project delivery'.
Is it just about, asking for client feedback at the right time? Of-course, not.
If it was that easy then you would have got feedback from your clients everyday and for each element you add or are planning to add. But we know, this rarely happens. Here are a few tools that would make it easy for you to get web design feedback from clients and make it convenient for your clients to share feedback.
zipBoard is a client review and collaboration tool. With zipBoard clients can add annotations to pinpoint issues and share feedback. It gives the option to collaborate on websites, mock designs and even HTML prototypes.
All the feedback that clients share with designers, developers or managers can be tracked and prioritized. Also the system information like browser, operating system, screen resolution etc. is auto captured. This serves as an useful reference while acting on the feedback. Team can also bucket the issues into phases depending on what stage the project is in.
Notable lets you exchange notes on real interfaces. You can click screenshots and add notes from anywhere, anytime. Log in from your phone, tablet or PC to share feedback. Be it simple sketches or coded HTML pages Notable gets you covered.
You can also place all the screenshots from different clients at one central place to organize feedback better.
DebugMe is a visual feedback solution that makes it easy to share feedback during website design.The DegugMe toolbar enables you to report the issues right from your website. Simply annotate webpages and point issues. DebugMe Kanban board keeps developers, testers and project managers on the same page.
Pageproofer lets you add a note to any page, in any browser, from any type of device. Notes get attached to the specific webpage element you clicked. Thus providing a strong reference. To leave your feedback you just need to point and click. Screenshots and browser info are auto added to each note.
Redpen is feedback tool that makes collaboration super-fast. All your teammates(inhouse or distributed)and clients can see the live comments. Point and click to give feedback. You can even bundle the different states and screens as a project. Also you can easily update version for any image and keep a track of them as well.
Conclusion:
Client feedback lets you identify issues before they can get you into critical problems. It is the magic ingredient that has the potential to make your any recipe a hit. So choose the right client feedback tool, based on your project needs and client's taste. Whatever medium you choose you should get effortless inputs from clients that you can easily track and manage. Always try and keep things simple!
Author's Bio
Ruchi Goyal is a digital marketer with an interest in the user-focused web development and design. To read more of her articles, find her on Medium.